Raring2go! Reviews Sleeping Beauty at the Gala Theatre, Durham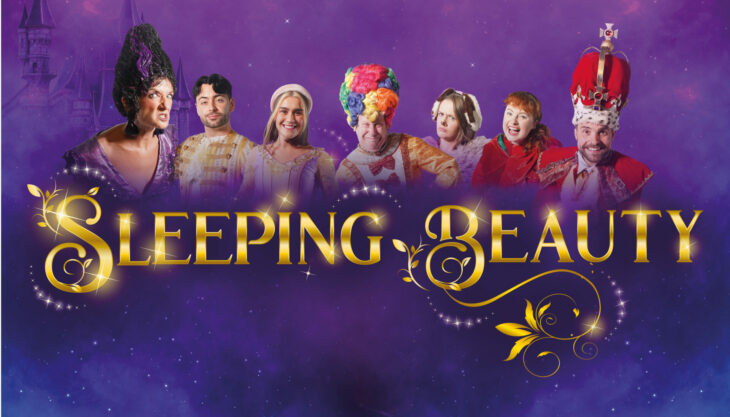 The Gala Theatre's Panto season has officially begun, oh yes it has!  We were invited to this year's pantomime Sleeping Beauty.
A hilarious telling of the classic story mixes mayhem, music, laughter and some incredibly interesting ice cream!
A very family friendly festive treat!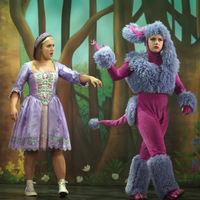 A strong cast of new and familiar faces is led by Sleeping Beauty herself, Briar Rose portrayed by Chloe Jane Millar who lets rip with her excellent singing voice throughout the show. She is accompanied by her best friend and  faithful hound Sammie the dog, brought to canine life brilliantly by Jude Nelson. This dog has some seriously sparkly nails and the best waggy tail! The story is stage managed confidently by Hester The Jester, Lauren Waine.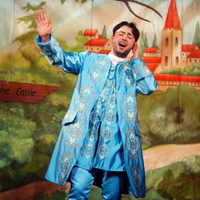 The story is a well-known one but don't expect the traditional Sleeping Beauty plot at the Gala – writer Gary Kitching has refreshed the tale with a few modern twists and the posing and preening Prince Chad of Middles-boroughly (Benjamin Storey) is not the one to supply the true love's kiss to wake the Princess, that honour falls to Sammie the dog!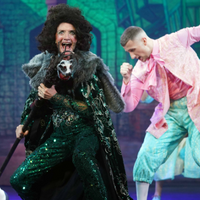 Evil Witch Karen played by Zoe Lambert stands out as a very enthusiastic cackling baddie, generating lots of booing along with her fabulous flying badgers!
"Outstanding audience interaction especially amongst all the children, even very young ones."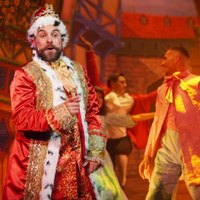 King Archibald of Durham-ion (Jacob Anderton) is an ice cream obsessed buffoon and supplies a lot of laughs and a very messy kitchen slapstick session with his mad ice cream machine, a big winner with the kids!
Nany Fartoften (Steve Byron) plays a very manly dame, providing the toilet humour, her many & loud bottom burps are very popular with all the big & small kids in the audience!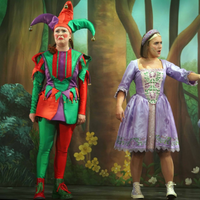 Plenty of audience participation, giggles, singalongs, boos and the usual crowd pleasers. This panto stands out for the audience interaction especially amongst all the children, even small ones were very engaged and enjoying the show throughout, despite it being an evening performance. The younger audience especially loved Sammie the Dog and his silly antics, Hester the Jester is worthy of a job on CBeebies!
"Hester the Jester and Sammie the dog deserve their own show on CBeebies!"
This is a very family friendly festive treat, the silly slapstick and the humour is remarkably clean for a NE panto and understood by children.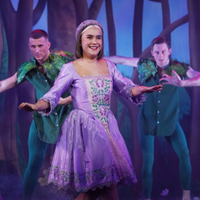 The music is live, the singing is excellent, the set is colourful and the costumes sparkling & beautiful. The ensemble deserves a special mention as they are overflowing with talent and work very hard. The dancers are top notch in all their many roles. The singing and dancing really are the icing on this festive Christmas cake (served with raspberry and tarmac ice cream of course!)
Sleeping Beauty continues at the Gala Theatre, Durham until 8th January.
To book tickets visit https://galadurham.co.uk/galapost/sleeping-beauty/