Siblings in Poole supported by Diverse Abilities STARs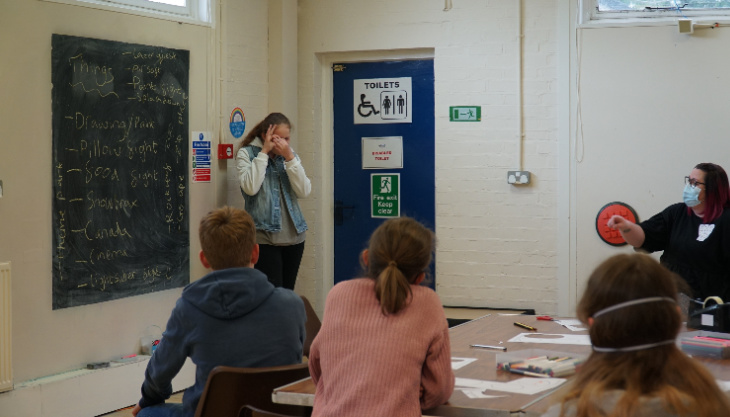 Diverse Abilities STARs
Dorset's disability charity, Diverse Abilities, has expanded its service for siblings of children and young people with special educational needs and disabilities.
STARs, standing for Supportive, Thoughtful, And Resilient, is a 12-week programme of support, advice, and activities for those aged eight to 16. It aims to reduce the pressure they are under by providing an environment where they can access support and advice, but also take part in activities, make friends, and just be themselves. The programme has been running in West Moors for 18-months and has now expanded to support siblings in the BCP area with regular weekly sessions held in Parkstone, Poole.
Clare Rochford, Children's Team manager at Diverse Abilities, commented: "There's a big gap in provision for siblings. Our STARs provision has been well received, and we are really proud of the support we've been able to give to siblings over the last 18-months. We are excited to be able to reach more siblings and to be able to support more families in the local area."
The service has been expanded this autumn following funding from Children in Need. The grant means that Diverse Abilities can reach more children than before. Clare has been leading the development of the service from her experience growing up with her sister who has a rare genetic condition called Smith-Magenis Syndrome.
Clare added: "It's important to give these children and young people a chance to build a support network, and realise they are not alone in the challenges they face. The chance to build this network means the benefit continues long after the 12 sessions have ended."
One parent of the STARs service said: "I am really relieved that there was finally a special place for siblings, I have been looking for years. Life-changing for Matilda. She had a lovely bond with some of the adults and the support she needed was there for her. School commented that Matilda would practically bounce into school the morning after her STARs session. For the first time, Matilda had something special to be part of, where her thoughts and feelings where recognised and supported."
Visit diverseabilities.org.uk/stars to register and find out more about the service.
For more local information, click on the News Tab