RHS Bridgewater Gardens – October half term: Deadliest Plants and Bugs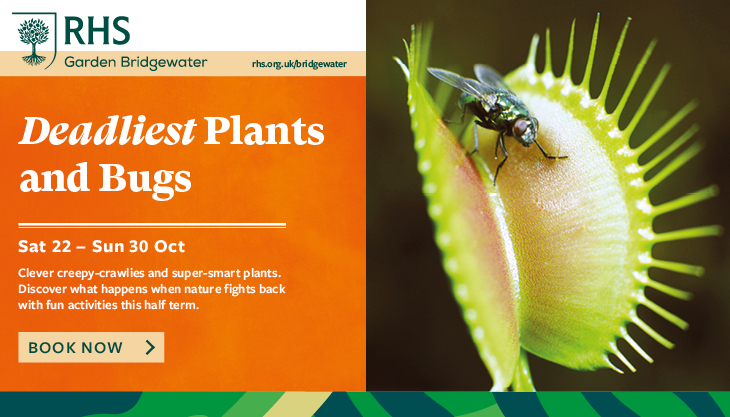 Discover the secrets of some of the deadliest creatures and plants around with a week full to the brim with adventure at RHS Garden Bridgewater from 22nd – 30th October!
During the opening weekend, babies and toddlers can dive into an autumnal storytelling session, with crunchy leaves and sensory fun. On Monday and Wednesday we'll have visits from the Cacti and Succulent Society who'll let you get up close to some very pointy plants, while on the Tuesday we'll be doing some creepy crawly crafts.
On Thursday and Friday you won't want to miss Du Iz Tak? An intimate performance by Long Nose Puppets about a tiny tale told by tiny critters… with BIG ideas.
We'll be finishing off the week and celebrating Halloween with a weekend of mushroom exploration! There is so much to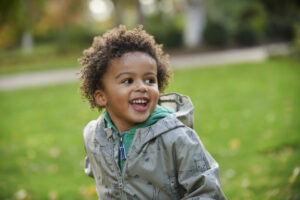 learn about mushrooms – what they are, why they are and also how amazing they are! The Fungi Guy will be joining us on Saturday 29 October for mushroom walks through Middlewood, showing you their amazing world, and on both Saturday 29 and Sunday 30 October Yan Tan Tethera return to Bridgewater for interactive story walks, all about the deadly and magical folklore surrounding our fungi friends…