Meet local author, Laura Gunson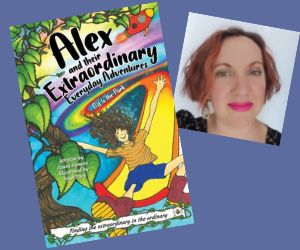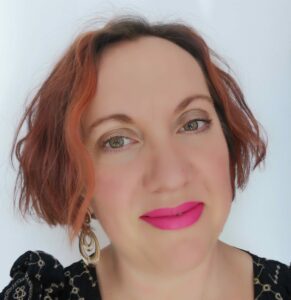 This is your debut children's book.  How long have you been writing?
I've always loved writing for as long as I can remember.  I would staple sheets of paper together when I was little and make books out of them, then I moved on to my Mum's old typewriter, enjoying banging down productively on the keys.  I guess the first time I really thought I could be good at it, was when an English teacher of mine at High School, Miss Carpenter, was impressed with my work.  I remember getting a warm, smiley feeling from that.  As an adult, I've written on and off, especially poetry – often writing to help me work through feelings.  I always wanted to write a book, it's just taken me until my forties to get there!
Tell us about your book, 'Alex and Their Extraordinary Adventures – Off to the Park'.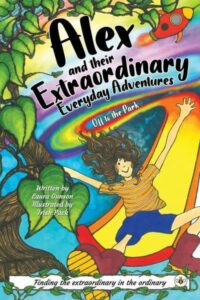 The core idea for this book, children being able to see the extraordinary in the seemingly ordinary, has been swimming around in my head for years.  Then one day, I decided to actually put it down permanently and ended up writing it quite quickly.  Alex is full of spark, imagination and fun.  They see wonder at every turn and in this instance, can make a regular trip to the park into an exciting adventure!
The starring character, Alex, is gender neutral.  What made you decide that?
Many children's books (and adult fiction) have traditional gender stereotype characters at their heart.  I think there is greater diversity in who is represented than there was say, even 10 years ago, but still more needs to be done.  Everybody should be able to recognise themselves in a character in a book – something should resonate with them, so that's why using gender neutral pronouns was important.  Even if it isn't for you personally, hearing they/them being used when talking about an individual is useful to broaden many horizons.
The main text is printed in dyslexia friendly font.  Why make this choice?
Heavy based fonts with subtle differences to letters, such as longer sticks, can make writing easier for those with dyslexia to read.  Both Trish Pack (my wonderful illustrator – what a talent hey!) and myself have special people in our lives with dyslexia.  This makes it easier for them to read and doesn't make it harder for anyone else!
Where can you buy your book?
You can purchase it at any of the usual places you buy your books.  Why not buy it at a local independent bookshop, such as the marvellous Dial Lane Books in Ipswich.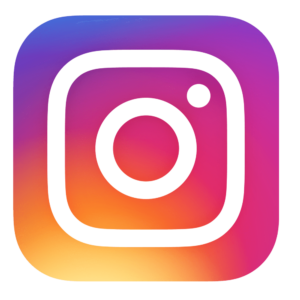 lauragunsonwrites