Filmosophy for Families: At Showroom Cinema this July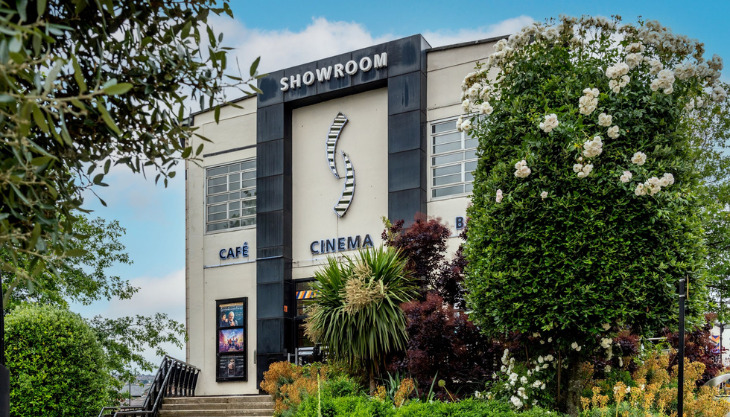 Filmosophy for Families: At Showroom Cinema this July
Four family films screening on four Saturday mornings in July
Screenings accompanied by free, fun philosophical workshops by Thinking Space
Part of Film Feels Curious, a summer-long national film campaign from BFI FAN
Join Showroom Cinema over four weekends this July for Filmosophy for Families, a season of films and fun, interactive philosophy sessions designed to get the whole family engaged in answering some of life's biggest questions.
From friendship to hope, prejudice to fame, they're taking a philosophical voyage through some of the most curious and intriguing kids films to discuss the issues that matter most to us, all led by experienced philosophers from Thinking Space. From cult classic, The Truman Show, to an old favourite, The Secret Garden, via the heart-warming Ernest & Celestine and beautifully animated documentary Liyana, there's something for children and young people of all ages, with a whole host of intriguing themes and topics to get those philosophical brains whirring.
Lola McKinnon, Acting Programme Manager at Showroom Cinema, said: "We're delighted to be teaming up with Thinking Space to bring Filmosophy for Families to the Showroom this July.
"In today's world, developing confident, critical and curious thinking skills is more important than ever, and films can provide the perfect launchpad for diving into some of life's biggest questions.
"We hope that families will leave these sessions with a newfound curiosity for film and the ways in which it can open up new ways of thinking, learning and living together."
Grace Lockrobin, Director of Thinking Space added: "Philosophy explores fundamental questions, but it's also fun, which is why we do it for a living! So join us in July to play with ideas, imagine possibilities and enjoy learning more about how your family and friends see the world".
These events are part of Film Feels Curious, a UK-wide cinema season, supported by the National Lottery and BFI Film Audience Network. Explore all films and events HERE
Screenings:
Saturday 2nd July – THE SECRET GARDEN (1993) (U)
Saturday 9th July – ERNEST & CELESTINE (2012) (U)*
Saturday 16th July – LIYANA (2017) (PG)
Saturday 23rd July – THE TRUMAN SHOW (1998) (PG)
Filmosophy for Families begins on Saturday 2nd July and runs until Saturday 23rd July. All enquiries call 0114 2757727 or email boxoffice@showroomworkstation.org.uk