A Review of Guys & Dolls at The Alexandra in Birmingham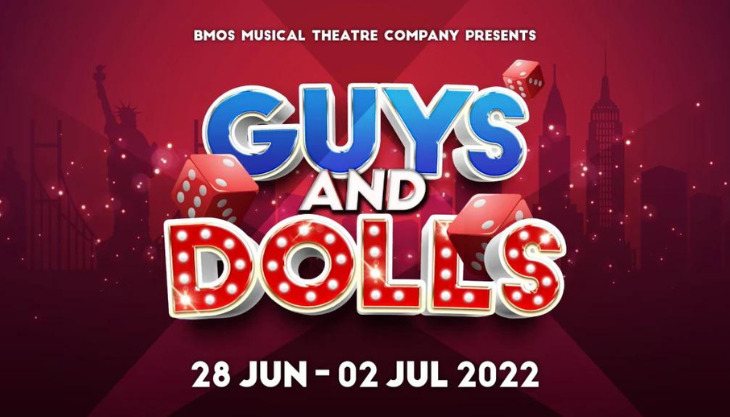 What a lovely evening we had watching Guys and Dolls at The Alexandra theatre in Birmingham. As the lights went down we were transported back in time to 1950's New York where gambling was illegal. Nathan Detroit and his pals are looking for a bit of action and want to set up a 'Craps' game ,Craps is a dice game in which players bet on the outcomes of a pair of dice. Players can wager money against each other or they leave a marker and boy does it get them all in trouble?!
Nathan needs to find a venue to host the game, he needs money to host the game but the police are breathing down his neck! His fabulous fiance Miss Adelaide is also on his back as she wants to get married and settle down and she's given him his ultimate ultimatum to go on the straight and narrow. Can he do it ? He's going to try but just one more game………The actors that play Nathan and Miss Adelaide have great chemistry and they sing some amazing songs that will have you laughing and routing for them to make it.
Sky Masterson is the local big shot who loves a gamble and he takes on a bet that will ultimately change his life. Can he get the lovely Sarah Brown from the local missionary to go on a date with him? Sarah who runs the missionary with her Granddad is under pressure to get more sinners through her door or the General will close her centre. Sarah Brown has the most sweetest of voices that takes you with her on her journey to find salvation and love?!
The story centres around these two couples who live quite different lives, they all deliver amazing performances that have you transfixed and swept away in the nostalgia of the times. So if you want to escape reality for a few hours go and see Guys and Dolls and you will feel that you're in 1950's New York with the heart beat of Broadway. A superb assemble who all stood out with their own personalities that really added to the whole experience of the show.      So take me to New York as I'm sure that luck will be a lady tonight as love always wins!
By Lisa Bayliss
BMOS Musical Theatre Company returns to The Alexandra stage to bring to life once more this fantastic and funny musical story of gambling, luck and love under the bright lights of Broadway.
Considered by many as the perfect musical comedy, Guys and Dolls has been delighting audiences since the 1950s, first as a musical, then a musical film starring Marlon Brando, Jean Simmons, Frank Sinatra and Vivian Blaine.
On now until Sat 2 Jul 2022
BOOK HERE