Go To Guide for S.E.N activities in our Local Area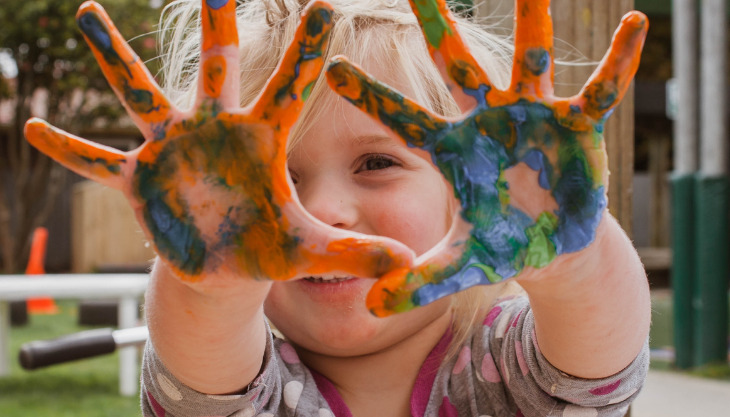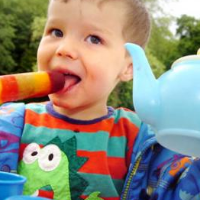 "I'm a mom to two children, Brooke,  and Alfie, and our family love getting out and about doing different activities and seeing new places. But having a child with additional needs or disabilities means certain activities can be challenging and not always suitable. I've noticed that appropriate activities for S.E N children are hard to find, so I've started doing my own research. With the help of Raring2go! we have compiled this list for parents who are in a similar situation to me. I'd love to hear your own recommendations too!"
Sarah Baynam, Wollaston.
---
DUDLEY AREA
Dudley SENDIASS  run workshops and events throughout the academic year for parents of children with SEND and young people (up to the age of 25) with SEND (who live in the Dudley Borough) . Workshops are usually delivered on Microsoft Teams. To find out more email: Dudley.Sendiass@dudley.gov.uk
Lifted Spirits is a support group for families and carers of children and young people with disabilities, held at Brierley Hill Methodist Church. (Zoom support sessions are taking place during the restrictions of 2020)
Family Swim at Dudley Leisure Centres:
​​​​​​​Family fun disability swims, which are designed for people with disabilities, special educational needs and ASD, will be held at Crystal Leisure Centre on Friday 15 and 22 April from 2 to 4pm and at Duncan Edwards Leisure Centre on Wednesday 13 and 20 April from 3.45 to 4.45pm. Children can use the free-swimming offer for these sessions.
Monday Sports Club:
Adaptive sports run by a specialist coach, at Dudley Leisure Centre. Held at 4.50pm, each Monday during Term Time. Contact Greg Southall 07875 646812.
Sycamore Centre:
This centre near Dudley has all-inclusive indoor and outdoor play facilities. They also run go-karting sessions with dual-seated go-karts and wheelchair accessible bikes.
All Stars Youth Club, Himley Road, Dudley. All Stars Youth Club caters for young people with special educational needs and disabilities ages 8 -30 years. £3.00 Admission fee per week. First week free.
KIDS Orchard Centre in Halesowen: SEN Youth Club run from Life Central Church in Halesowen for young people aged 13-25 with a disability. Facilities include a sports pitch, pool table, games consoles and much more
STOURBRIDGE AREA
Inclusive Active Zone at Crystal Centre:
Offers free fun sports for children with learning or physical disabilities and their siblings, each school holiday. To book call Crystal Leisure Centre on 01384 812800
Kids Orchard Centre at Lye. This is part of a national charity that strives to develop services for disabled young people in partnership with parents and is committed to working to ensure children maximise their skills and fulfil their potential, irrespective of their impairment or disability. They offer activities which include after school clubs from ages 5 to 13 years, transitions group and youth clubs ages from 13 years to 25 years, Direct payments and Home Support, holiday play schemes and events and themed trips.
RAPIDS: swimming for children with disabilities (physical or learning), held at Summerhill School in KingSwinford. Details at www.summerhill.sch.gov.uk
Stourbridge Library: The library has recently begun 'Autism Awareness hour' where the last hour of the day the children's library will dim the lights and it will be a quiet area. The libraries often run special SEN activity days. Keep checking with them for up and coming events.
​​​​​​Tumble Downs:
A playgroup for children with special needs, held at Hob Green School, Pedmore each Thursday, 6pm. £3 per child. Contact Wendy for details on 07807 030583. Activities include: Arts and crafts, playing and dancing, outside play (weather permitting) and seasonal activities. Disabled toilets are available and staff are DBS checked.
Baby Glow Bugs  is a sensory experience for little ones. Sessions take place in a darkened room and enable you and your little one to explore an array of light and sensory activities, with a different theme each week. Classes are held in Stourbridge, Bromsgrove and Wall Heath.
Mini SEN Dance run  by Charlotte Elizabeth School of Dance, Heath Factory, in Kingswinford. Classes are held at 10am on Saturday mornings. Children and carers move and  play with scarves and beanbags as well as learn small dance combinations.
ODEON cinema:
Merry Hill Odeon hosts specially adapted Autism Friendly Screenings of new releases one Sunday morning each month. The screenings have low lighting, limited sound levels and no adverts.
Kewford Eagles SAS Inclusive Football:
Held on Sundays, 10am-12pm, at  Wall Heath. The club  is run by specially qualified coaches. Contact Jane Beach for details on 01902 561 652.
WYRE FOREST AREA
Stourport Riding Centre. The centre offers 'Riding for the Disabled' horse riding lessons. They meet on a weekly basis during term time. The centre was awarded its Riding for the Disabled Accessibility Mark in 2014.
Kidderminster & District Youth Trust  (KDYT) run a number of youth activities, at Bromsgrove Street and also Spennels Youth Centre.
Fusion Group is held at Youth House, Kidderminster on Tuesdays, 7pm – 9pm and is for children aged 13 – 25 with special needs (referral needed).  They also host an inclusion Youth Club on Thursday evenings for children in Years 5,6,7, from 6pm- 8pm. Find out more at  www.kdyt.org.uk
Hansel and Gretel Group:
This is a registered charity in the Wyre Forest area. They run a Saturday morning support club for children with special needs and their families. NB You do need to live in the Wyre Forest area to access their services. Find out more at www.hanselgretel.org.uk
Inclusive Cycling:  based at Stourport Sports Club this is run by British Cycling and Severn Valley Velo in partnership with Wyre Forest District Council. For more information on Inclusive Cycling please contact Dale Evans- dale.evans@wyreforestdc.gov.uk.
Worcestershire Libraries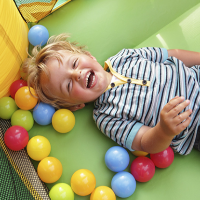 Worcestershire libraries are autism friendly. They have ear defenders and designated quiet areas if it all gets too much. They also have Booktrust baby packs for VIP children and those with additional needs.
Wyre Forest Trampers
Visitors to the forest with permanent or temporary limited mobility can hire one of the Trampers through the Countryside Mobility Scheme. You do not have to be registered disabled to hire a Tramper. Trampers are off-road mobility scooters, which are easy to use and able to tackle a range of surfaces and gradients come rain or shine. You can use one on the Wren, Buzzard and Woodpecker Trail.
Wolverley Animal Centre:
Wolverley Animal Centre, based in Wolverley CE Seondary School, offers a range of animal encounters, holiday clubs and education sessions. Centre staff are experienced with SEND individuals and host many groups with additional needs. They also offer day placements to a small cohort of SEN individuals. Keep an eye on their social media for events, experiences and clubs: facebook/WolverleyAnimalCareCentre 
SociABLES Hub:
This is a support service aimed at children over 8 years old.  Based at Kidz First, Longbank, Bewdley. Call 01299 400 655 for more details.
Crackerjack:
A Kidderminster based charity that supports children with disabilities and their families providing specialist equipment and respite breaks. www.crackerjacks.org.uk
BIRMINGHAM AREA
Cadbury World
Relaxed SEN sessions coming up at Cadbury World in Bournville, on selected dates. Relaxed SEN sessions will have reduced sound, an increase in lighting where necessary, removal of strong scents and fewer visitors to help reduce stress. See their website for the dates of forthcoming  sessions.
​​​​​​Sealife Centre Birmingham
They regularly opens their doors early to provide a quieter experience for those with autism and other sensory requirements. Keep your eye on their Facebook page for future events.
BMAG to Morning Explorers:
If you're an adult or child on the autistic spectrum or with other special needs and would prefer a quieter visit to Birmingham's museums, join one of the Morning Explorers sessions. BMAG museums will open early for you and your family to explore in a quiet and welcoming environment. Held on selected dates for each BMAG venue. Places must be pre-booked by calling 0121 348 8263
MAC offers complimentary tickets to companions and carers assisting disabled customers for performances, cinema, talks and courses. There are special relaxed screenings of shows/films and some performances are BSL interpreted.
The Wildlife Trust list all their paths that are wheelchair/buggy friendly. Click here.
---
Other useful information:
We Love Carers: is a group hosted by carers, for carers. They hold various activities and support groups, including 'Crafty Carers' which is held on the last Thursday of the month Term time only 10am – 12pm at Mary Stevens Centre, Stourbridge. Try a different activity each session (or bring along your own activity if your prefer) and have a cuppa and a chat at the same time. Free to members or £2 to non members
CEA card: The Card enables a disabled cinema guest to receive a complimentary ticket for someone to go with them when they visit a participating cinema. To apply visit https://www.ceacard.co.uk/apply  Applicants must be aged 8+.
National Trust: Essential Companion Card:  The Essential Companion card makes it simple to bring one or two carers or companions with you, free of charge. Just show the card when you arrive, and your carer(s) or companion(s) won't need to pay an entry fee. To apply call 0344 800 1895
Useful Links:
Dudley Family Information Service
Dudley Inclusive Activities Charity
If you know of any relevant information, do let us know. Email us here.