All hands on deck… at Portsmouth Historic Dockyard!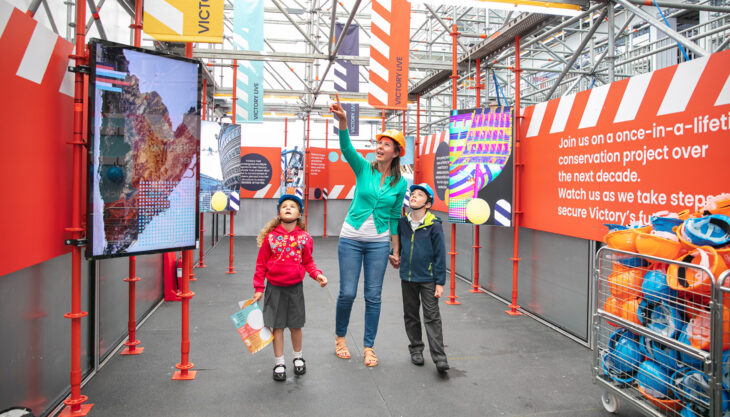 Celebrate the 40th anniversary of the raising of The Mary Rose and get a once-in-a-generation look at conservation works on HMS Victory. This Autumn, young explorers can learn about the groundbreaking work the conservation teams at Portsmouth Historic Dockyard undertake to keep two world-famous ships protected.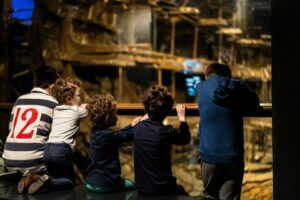 The Mary Rose – 40 years ago, a Tudor icon was raised 
On 11th October 1982, Henry VIII's famous flagship, The Mary Rose, was recovered from the Solent's seabed. Discover the story of her raising by visiting Portsmouth's award-winning museum. You are invited to join in with the anniversary celebrations, which includes an 80s-style games arcade, courtesy of Game Over – Portsmouth's only video game café!
Experience HMS Victory like never before 
Sneak a peek behind the scenes of one of the biggest conservation projects The National Museum of the Royal Navy has ever undertaken. See the specialist work of shipwrights by visiting Victory Live: The Big Repair. A family trail is also available to pick up on arrival.
Autumn Half term events: Saturday 22nd October to Sunday 30th October
Join in with some of the amazing October half term events taking place at Portsmouth Historic Dockyard. There are engaging children's workshops, fun events and informative resources and interactive displays for all ages.
One ultimate ticket, 10 attractions to visit!
With an Ultimate Explorer ticket, you can visit now and keep coming back for the whole year to soak up what you may have missed or see a favourite attraction again. Book online today and save up to £45 on family tickets!
For more information or to book please visit https://www.historicdockyard.co.uk/