The BEST Disneyland Paris tips for your trip!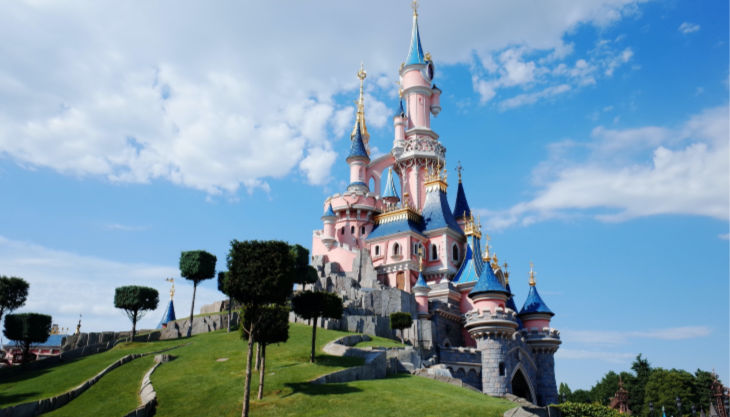 Our BEST Disneyland Paris tips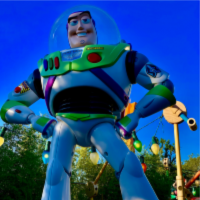 Have you got that tingling feeling that you want to go to Disneyland Paris?  From experience I know that once you get the feeling it's pretty hard to stop until you've booked and visited the most magical place in the whole of Europe and it's a amazing place to go whatever the season too.
We've put together our best tips to help you get the most out of your trip!
Train
Eurostar can very conveniently take you directly to the station at Disneyland Paris and have your bags transferred straight to the hotel which allows you to get on with the important business of having fun in the park.  If you're only visiting for a few days it's great to have this extra service so you can make the most of your holiday.  When you're planning your dates remember Eurostar tickets can be booked up to 180 days in advance.
Flying
Flights can usually be booked up to 11 months in advance.  The journey there is obviously quicker than by train but the transfer time to Disney is longer.  The Magical Express bus transfer runs regularly from the airports and takes 45 minutes to an hour. Alternatively to possibly save time you can take the Metro from Charles de Gaule in to the train station at Disneyland Paris.  Prices vary depending on the time of day but the journey is about 10 minutes
Guests with disabilities or special needs
Disney offer 2 types of Access cards to support you during your trip along with accessible transfer buses and a free carer ticket for some.  An Easy Access Card for visitors with a temporary illness (broken leg for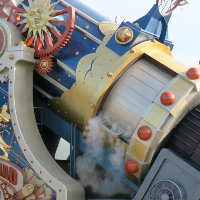 example) OR expectant mothers and a Priority Card for those who are disabled.  It's important to mention that the disability does not need to be physical.
Cards can be gained from the Donald Desk in City Hall or Studio Services.  You will need to provide proof of why you need the card in the form of Disability Living Allowance or Personal Independence Payment Letter dated within the last 12 months or a recent letter from your GP that's signed, stamped and confirms the disability.  Check with Disney for more details.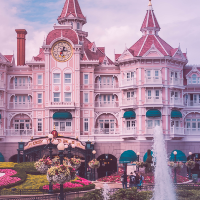 We love to stay in the themed Disney Hotels nearby to the park, not just for their location but for extra benefits like 'Early magic Hours' which gives you more time in the park in the morning when the park is quieter! This comes in very handy when you want to get that PERFECT photo in front of Sleeping Beauty's castle!
You'll often find offers when booking into a Disney Hotel such as meal deals or a gift voucher to spend while you're there.  You don't need a travel agent to access the best deals as they'll be clearly listed on the website for you to pick yourself.
Disney Hotels will always be family friendly but if you're looking for extra facilities like a swimming pool you'll find them in the following locations:
Disneyland Hotel, indoor swimming pool and jacuzzi
Newport Bay, indoor and outdoor pools plus sauna and steam bath
Sequoia Lodge, indoor and outdoor pool
Les Village Nature, Paris opened in September 2017 and has lovely, new facilities.  It's a joint venture between Disneyland and Centre Parcs giving you the best of both world.  All stays include 2 day tickets for Disneyland Paris and you get to enjoy the Aqualagoon water park as well as an apartment to stay in.  There is no Disney transfer bus to take you to the parks but there is a local bus service which easily takes you between the hotel and park.
Fastpass
Disneyland Paris now have more types of Fastpass.  The free Fastpass is great and allows you to virtually queue for one ride and gives you a time slot to come back in.  New Ultimate Fast Passes are chargeable but allow you to hop from one Fastpass queue to another with no pre-booking required!
Families
If you're traveling with a young family remember you have the options of single rider queues or 'Babyswitch' to help you enjoy the attractions when not all the family want to  ride.  Plus there are ample highchairs, pushchair rentals and a babysitting service if you need it.
Part of the Disney magic is the interaction you can have with their characters.  Disney don't employ 'staff', everyone is a member of the 'cast' and when they're out with the public they're on stage!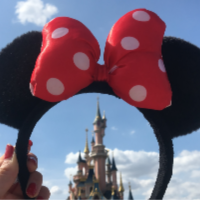 Stay toward the end of the parade route for great interaction. If you're at the front of a 'roped' part of the route then nobody can push in front of you.  You need to keep your feet off the road though otherwise you'll be asked to move back.
Before you go on your holiday it's worth chatting to the children about who they'd love to see and what they'd like to say to them because many of the characters will play along; pull funny faces at Peter Pan and he'll pull them right back, Gaston will flirt with you, tell Captain Hook Peter is coming and he'll go after him!
Wherever you decide to stay we hope you have a great time and are jealous that we can't come with you!
For more details go to disneylandparis.com
This article includes an affiliate link.