Days out in and around Birmingham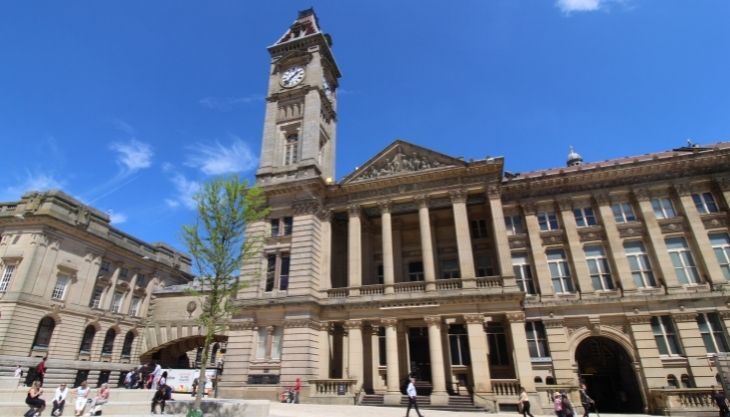 If you visiting the West Midlands or a long time resident there is bound to be somewhere to visit or something to do within the city of Birmingham which suits your family. The nearby towns of Solihull and Sutton Coldfield are easily accessible so if you've ticked off everything on your list within the city why not take a look a little further afield.
Some of our favourite places here but you can click on the 'Places2go' tab above to find even more.
Birmingham
Thinktank, Birmingham Science Museum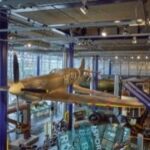 Thinktank, Birmingham's award winning science museum, offers an enlightening and fun packed day out for the family. From steam engines and talking robots through to
gurgling guts and a chocolate wrapping machine, Thinktank has over 200 hands-on displays on science and technology.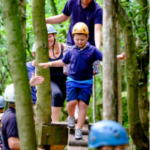 Ackers Adventure offer a plethora of fun and exciting activities for you to enjoy. From skiing and snowboarding to archery and disc golf to canoeing and kayaking there are so many activities to choose from.
Book onto a Thrillseeker Day and get the chance to try a whole selection in one day.
The beautiful Elizabethan house is one of the oldest buildings in Birmingham and is a typical example of Tudor architecture. It was built in 1590 by Richard Smalbroke, a member of one of Birmingham's leading merchant families, and was designed to show the wealth and status of the owner. The traditional herb garden, orchard and grounds are a peaceful haven for visitors, and for butterflies and birds! At Blakesley Hall we have created a herb garden similar to the one we think the Smalbroke family would have had in Tudor times. It is home to a wide variety of plant species, all with their own unique histories and uses. Blakesley Hall hosts a full programme of family activities and events all year round, including special winter and Christmas tours.
There has been a mill on this site since 1542, but the current building dates from the mid-18th Century. In the 1850s a steam engine was installed and a chimney built, which provides Sarehole Mill with its distinctive silhouette. The mill has connections with Matthew Boulton, as well as the author JRR Tolkien, author of the Hobbit and Lord of the Rings trilogy who stated how the mill and rural surroundings inspired his writings of Middle-earth. Sarehole Mill is now home to a new modern day bakery which serves delicious freshly baked treats!
Museum of the Jewellery Quarter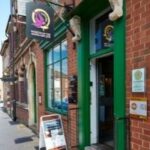 The Museum of the Jewellery Quarter is built around a perfectly preserved jewellery workshop offering a unique glimpse of working life in Birmingham's famous Jewellery Quarter. When the proprietors of the Smith & Pepper jewellery manufacturing firm retired in 1981 they simply ceased trading and locked the door, unaware they would be leaving a time capsule for future generations. Today the factory is a remarkable museum, which tells the story of the Jewellery Quarter and Birmingham's renowned jewellery and metalworking heritage. Explore this extraordinary time capsule on a lively guided tour. Watch live demonstrations at the jewellers' bench of the traditional skills of this fine trade,  and discover what it was like to work here.
Follow in the footsteps of royalty and visit one of the last great Jacobean houses to be built. Aston Hall is a magnificent seventeenth century red-brick mansion situated in a picturesque public park on the north side of Birmingham. Built between 1618 and 1635 for Sir Thomas Holte and home to James Watt Junior from 1817-1848, Aston Hall is steeped in history. Now a grade I listed building, the hall is restored to its former Jacobean splendour and is hugely popular with visitors of all ages. Walk through the stunning interiors and see the home that received royalty, was besieged during the English Civil War and inspired an author.
Birmingham Museum and Art Gallery 
Birmingham Museum and Art Gallery (BMAG) first opened in 1885. It is housed in a Grade II listed city centre landmark building. There are over 40 galleries to explore that display art, applied art, social history, archaeology and ethnography.
The ruins of Weoley Castle are over 750 years old and are the remains of a fortified manor house built as a hunting lodge by the Lords of Dudley. The castle once stood within a thousand acres of deer park which extended almost as far as the city centre.
Soho House was the elegant home of the industrialist and entrepreneur Matthew Boulton from 1766 to 1809. The house has been beautifully restored and reflects the fashions and tastes of the late Georgian period. There's also the chance to see some of the products of Boulton's nearby factory – where buttons and buckles, clocks and vases, and silver and Sheffield plate tableware were made – and where he developed the steam engine in partnership with James Watt.
If you're out of ideas for how to entertain the kids, visitors or friends and family, Cannon Hill Park has the ideal day out for you. Just a couple of miles outside Birmingham's city centre, with an amazing range of activities, facilities and natural features to explore. Fun park, adventure golf course, land train, Swan Lake boating, exhibitions, cinema, theatre, dance, comedy and even crafts and workshops at mac Birmingham, as well as everything from reptiles and birds to furry favourites like monkeys and red pandas, there are new friends to meet everywhere you turn at Birmingham Wildlife Conservation Park.
There is so much to see at the National SEA LIFE Centre Birmingham! Dive in and you'll discover the UK's Only 360° Ocean Tunnel, meet the UK's First Sea Otters, Ozzy and Ola, and visit the Penguin Ice Adventure.
Get creative at the build stations, marvel at the wonders of the Midlands in Miniland, ride the rides and enjoy Legocity soft play and 4d cinema.
Solihull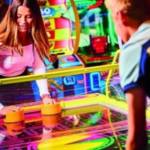 Vortex Gaming is a state of the art family entertainment centre and home to immersive Virtual Reality gaming and a family Virtual Reality simulator. Plus, be among the first in the UK to experience innovative VR gaming from Omniverse. Vortex also has a fantastic variety of arcade games, from retro classics to modern gameplay, all in one of the finest family gaming centres in Birmingham. The gaming centre also offers a range of snacks ideal for grabbing a bite to eat to refuel in between games. If you're after something sweet, their milkshakes are not to be missed whilst their meal deals offers are a must. You'll find Vortex located on the first floor of Resorts World Birmingham, minutes from Solihull and just off the A45 from Coventry.
Four Ashes Golf Centre – Adventure Golf
Come down and enjoy our Adventure Golf (what used to be known as Crazy golf). It's a full 18 hole one and good for all the family – not just the golfers! Once you've had some fun, or perhaps before or after, why not relax in one of our indoor or outdoor seating areas and have a drink or a bite to eat? Our cafe has had lots of recommendations for its culinary delights.