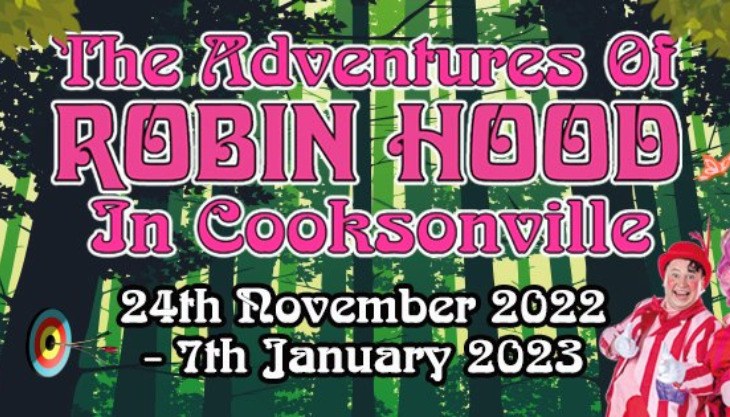 The Adventures of Robin Hood, The Customs House
Dame Bella is all a quiver as men in tights ride through the Glenn and in to Cooksonville. Bring your in-laws to meet our outlaws. But watch out for the Sheriff and his evil henchmen Bog & Roll
Another thrilling adventure awaits and a lot of laughs too!
Price: From £12
Dates: 24 November 2022 – 7 January 2023