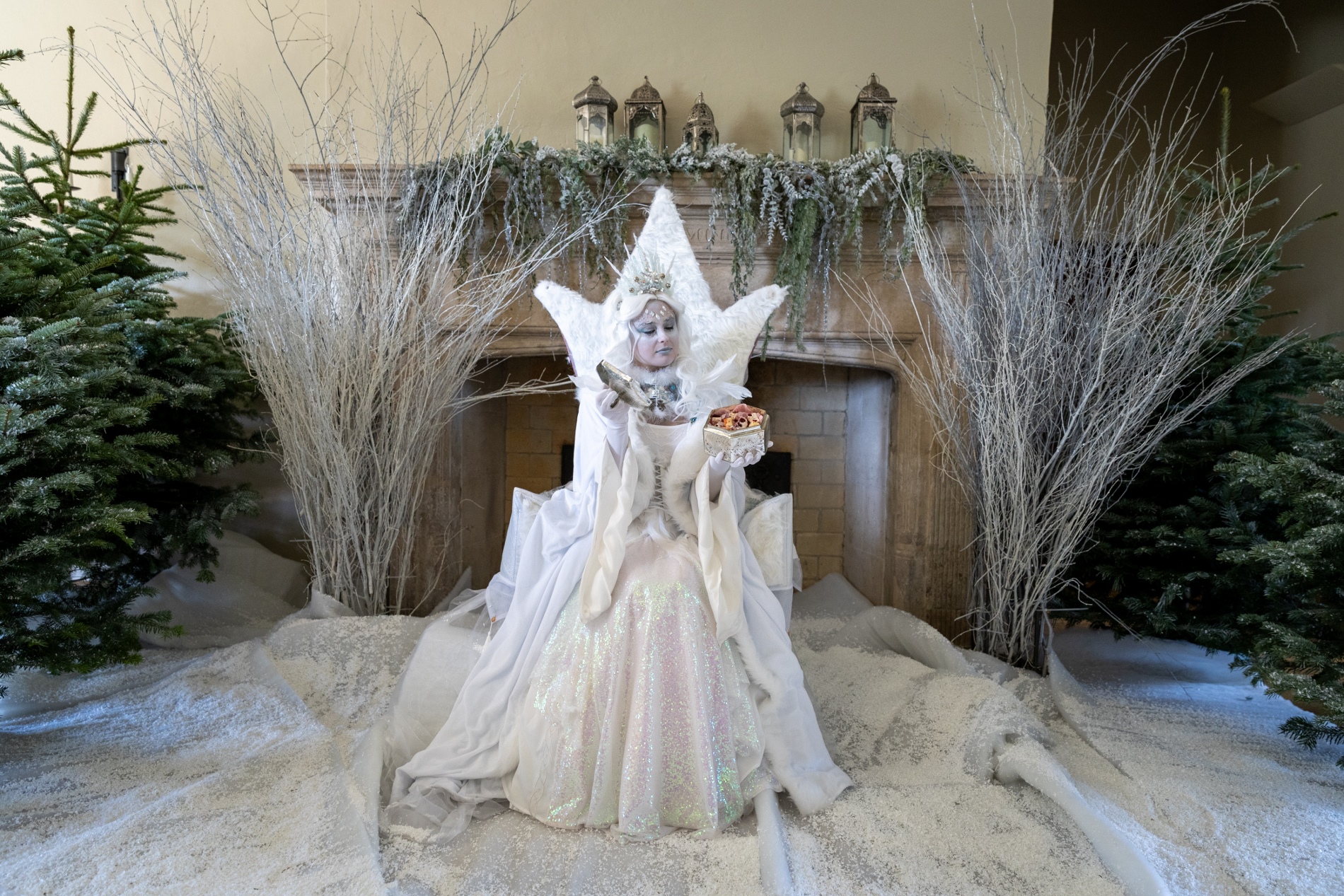 Step Into the Magical World of Narnia This Christmas at Leeds Castle
Leeds Castle has unveiled its enchanting Christmas experience, bringing the beloved story of 'The Lion, the Witch, and the Wardrobe' to life.
From 25th November 2023 to 1st January 2024, visitors of all ages can embark on a magical journey through the wardrobe as they take in the wonder of Christmas in Narnia.
Visitors will immerse themselves in the world of C.S. Lewis's timeless tale. As they step through the wardrobe and they will be transported to a winter wonderland where an icy spell has been cast on this mystical land where it is always winter, but will the spirit of Christmas be restored and will warmth and joy return?
Leeds Castle's 'The Lion, the Witch, and the Wardrobe' Christmas experience brings the heart-warming story to life through captivating storytelling and beautiful installations played out within the Castle's sparkling and festively decorated 1930s interiors.
Visitors will encounter the beloved inhabitants of Narnia, including the treasured fawn, Mr Tumnus and of course Aslan the Great Lion, where his majestic presence will be sure to leave a lasting impression on all who meet him.
They will also wander through the snowy landscapes; witness breath-taking scenes from the book come to life, and indulge in the magic of Christmas in a way only Narnia can deliver. This is sure to be a truly unforgettable experience for all ages to enjoy this beloved literary classic.
Alongside the enchanting Narnia experience, Leeds Castle is hosting various festivities and activities to enjoy during the Christmas season.
Visitors can explore the illuminated Castle and grounds in the outdoors Christmas Lights at Leeds Castle*, savour delicious festive treats*, and even enjoy a ride on a vintage fairground carousel*.
Leeds Castle's Narnia Christmas event is included in admission tickets. For more information and to book, please visit www.leeds-castle.com/christmas . Online prices, which include unlimited visits for a year, from £30 for adults and £22.50 for children. Leeds Castle is located near Maidstone in Kent just off Junction 8 of the M20, and only a one-hour drive from London.
*Christmas Lights at Leeds Castle, festive food stallholders and the fairground will incur additional costs and tickets.
The Lion, the Witch, and the Wardrobe by CS Lewis © copyright 1950 CS Lewis Pte Ltd.
Narnia® and The Chronicles of Narnia® are registered trademarks of CS Lewis Pte Ltd.
Related Events