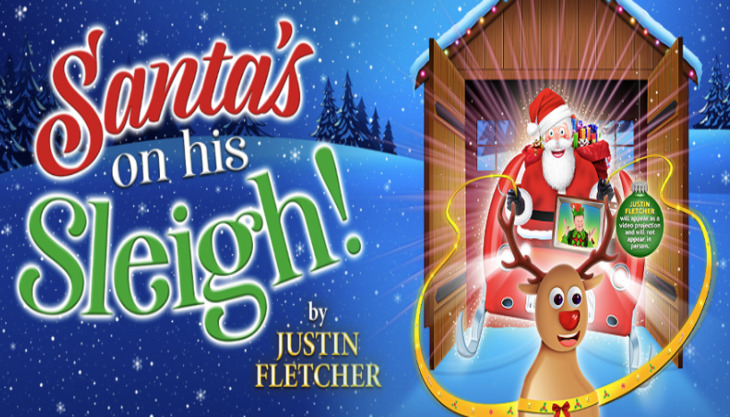 Santa's on His Sleigh! – G Live, Guildford
A brand-new magical Christmas family show coming to GLive for for 2023!
It is Christmas Eve and Santa is finishing off his final preparations! He is checking his list before he hops aboard his trusty sleigh. But just before he takes flight into the night sky to deliver his presents, he discovers that his sleigh has broken down! Can you help Santa fix his sleigh? Time is running out and there are problems to solve and presents to deliver!
Santa's on His Sleigh! is a brand-new exciting Christmas show starring Santa, Snowdrop the Elf, Rudolph and featuring on screen his virtual little helper Head Elf Justy, played by Justin Fletcher.
A show full of singing, laughter and Christmas spirit!
Related Events