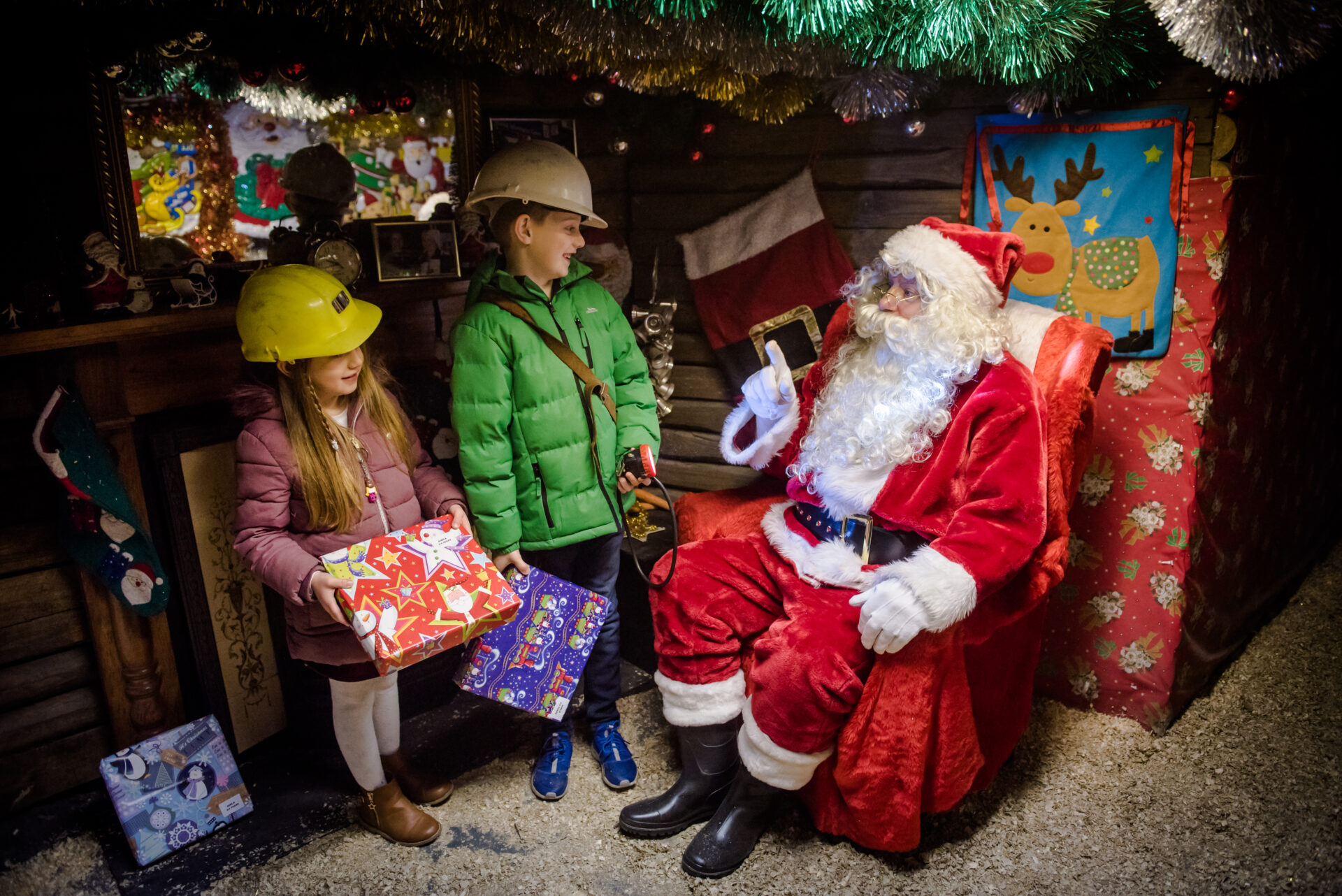 SANTA CLAUS IS COMING TO CAPHOUSE…
This Christmas, before Santa goes down your chimney he is going down the mine! Travel 140m underground to join Santa in his unique and atmospheric underground grotto where he will be waiting to meet a few select children. Will the bell place you on the naughty or nice list? Good children will receive a present and certificate while naughty ones will get coal…
Tickets are now available to book – hurry, they will sell out!
Tickets:
General – Child £12 / Adult £10
Christmas Eve – Child £13 / Adult £11
There is a £2.40 booking fee per booking.
There are different types of tickets depending on the age of your child (so that Santa can identify the most suitable gift!):
Under 6 months – Free (no gift)
6 months – 18 months
18 months – 3 years
4 – 6 years
7 – 9 years
10 – 12 years
Adult – (no gift)
The age category indicates the age-appropriate gift given by Santa – consider moving them in to the next age up if they are at the upper end of their age group. Please note: there is no minimum age limit for our Santa Underground Experience. Children must be accompanied by an adult at all times. Please ensure that you book an adult ticket in addition to any child tickets.
Related Events