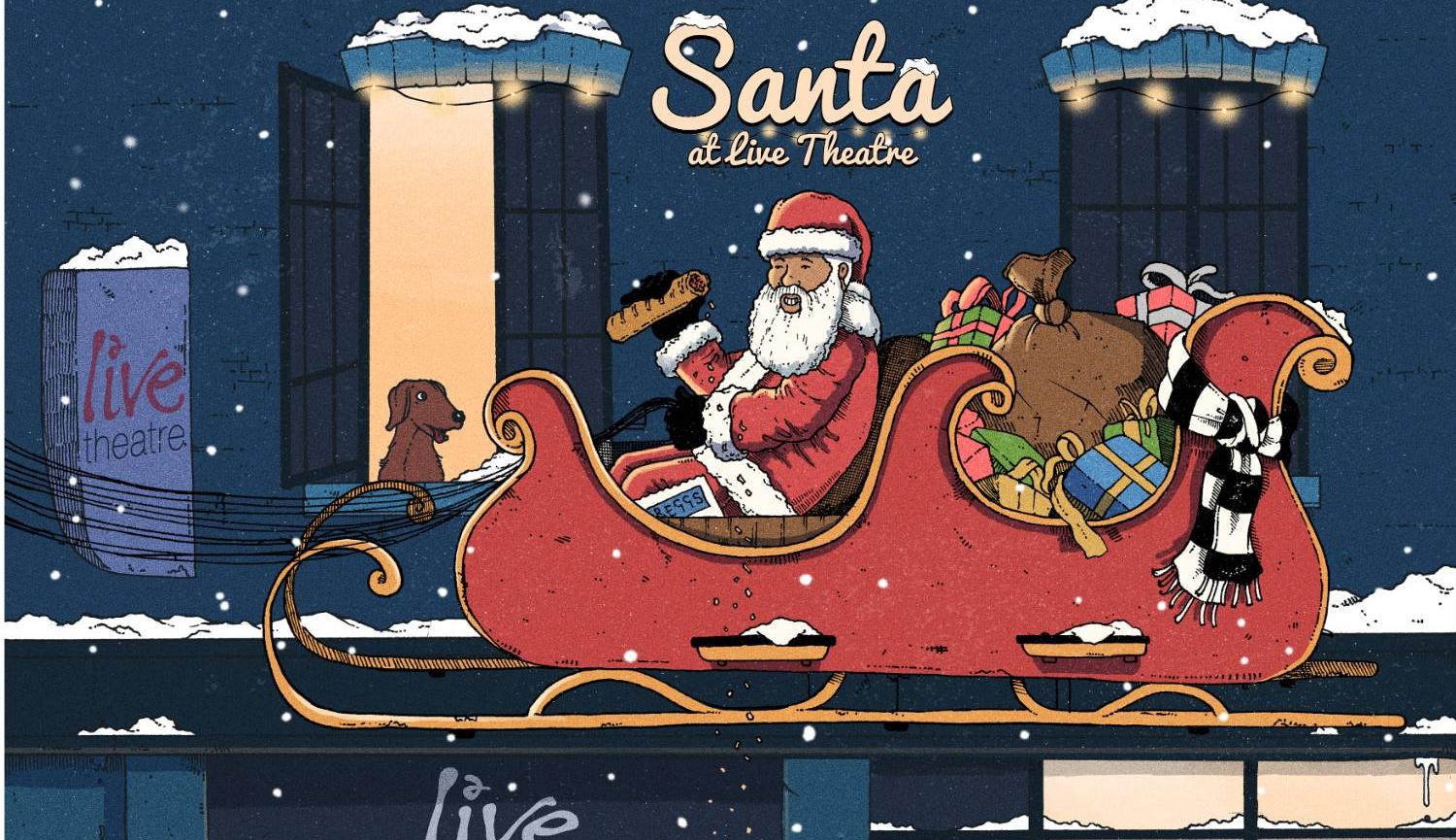 Santa at Live Theatre!
To mark the end of our birthday year we invite you to meet a very special guest indeed….
It's been a busy old year for Santa. The population keeps growing.  People's wishes keep getting bigger (and stranger!). He is feeling a little flustered, his beard's getting in a twist and sometimes he just dreams of hopping on a reindeer and moving to Ibiza.
But with your help, we might just convince him to stay and make everything feel magical once again.
Pop a wish in our post box and come and enjoy this mini-play to warm your spirits this winter.
£10
20-30 minutes
Age 3+
This event will last between 20-30 minutes performed to small groups in our cosy Undercroft space, right next to the bar where there will be hot drinks and treats for purchase.
Book for both Santa at Live Theatre! and Wintry Tales at the same time and save 20% OFF (discount automatically applies).
Related Events