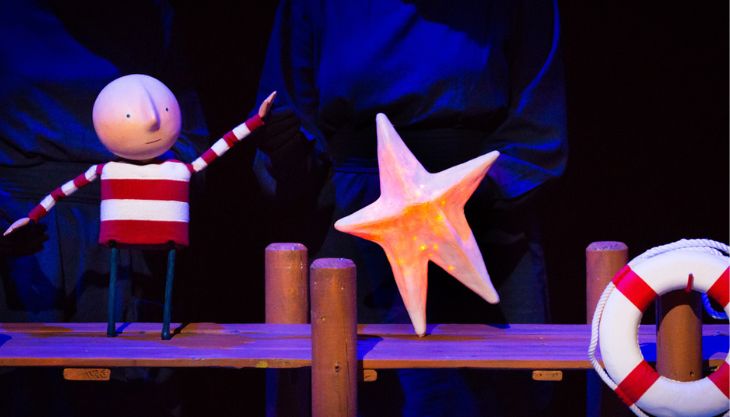 How to Catch a Star – Christmas 2022 Show at The Hullabaloo, Darlington
Once there was a boy who was always looking up.
He loved stars so much that he dreamt of having one as his friend.
This is the story of his adventure.
Combining spell-binding storytelling with puppetry and a magical score, How to Catch a Star is a festive treat from the award-winning Branar which reminds us all to follow our dreams.
Non-verbal show.
Duration: 45 minutes
For ages 3+
Tickets:
£9 for children and £10 for adults.
£36 family ticket (up to 4 people, min 1 child). Discount will be applied at checkout.
Free Babe in Arms ticket (under 12 months) with full priced adult.
School, Nursery and Group Performances:
Friday 2nd December – Monday 19th December (weekdays only). Full show dates and times can be found here.
For bookings and more information, please contact The Hullabaloo office – 01325 405680
Why not extend your visit to The Hullabaloo with a visit to our Creative Play or the Wishmas Forest to design your own special star? They're all FREE and lots of fun!
For more information and to book your tickets visit The Hullabaloo website