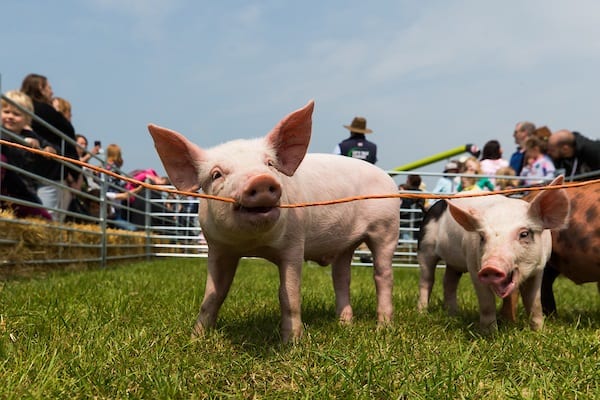 Hertfordshire County Show
Run by the Hertfordshire Agricultural Society, The Hertfordshire County Show started as a ploughing match on the grounds of Hatfield House in 1879, becoming a full County Show 7 years later. Since 1962, it has been held at the Showground in Redbourn, but prior to this it was held at various locations across the County. The Show is held annually on Saturday and Sunday of the last May bank holiday.
The Show is organised with the intention of helping to 'educate and raise awareness about local agriculture and all associated skills and trades', which is why we encourage all visitors to visit the Hertfordshire Farmyard and 'Meet The Farmer'.
Through the years, this objective has grown to include 'support local businesses, services and enterprises', so across the Showground you'll find talented artisans, producers and traders from across the County – A Showcase of Hertfordshire's finest!
The Show still maintains many traditional County Show values, such as the Equine and Livestock Showing, as well as the Show Jumping – we now offer one of the best grass surfaces for jumping in the country! The Grand Parade is a spectacular display at many County Shows and we are proud to be able to show over 50 animals each day.
The Show is run by over 140 volunteer stewards – these are the friendly, smartly dressed faces you'll see around the Show! Throughout the year, a team of these Stewards create the 'Show Committee' who regularly gather to lead the Show into the next year, ensuring we not only meet our educational objectives, but create a family friendly event you can look forward to each year.
Related Events