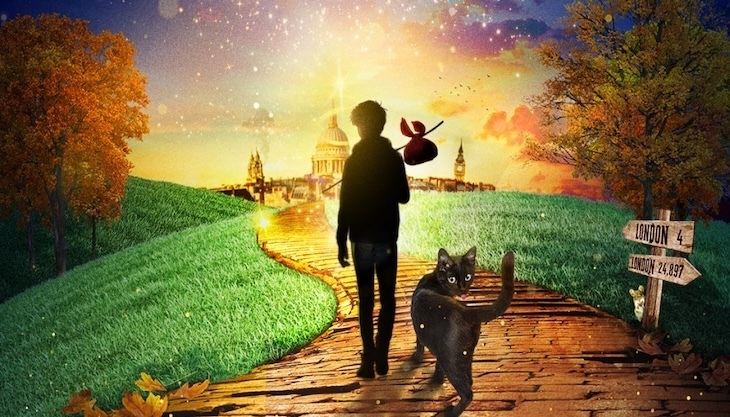 Dick Whittington Pantomime
Dick Whittington Pantomime
Dick Whittington Pantomime – is A purrr-fect magical rags to riches tale!
Join plucky Dick Whittington and trusty cat on their quest for fame and fortune. Arriving in London, disaster strikes, as the streets aren't paved with gold, but overrun with rats unleashing hell across the city…
So as Dick sets out on exciting escapades far afield, he's going to need more than the help of Cherry Bakewell and cheery cook Sherrie Trifle if he's to fulfil his magical destiny to become Mayor of London!
Hot on the heels of last year's record breaking Sleeping Beauty, winner of the Off West End 2023 Best Pantomime award, this festive sparkling favourite with side splitting jokes, fabulous actor musician musicality and traditional mayhem, is guaranteed to delight all ages.
Prices
Blue – £13* | £18* | £20.50*
Green – £20.50* | £24.50* | £27.50* | child price available
Red – £23.50* | £28* | £31.50* | child price available
Gold – £24.50* | £28.50* | £33*
Platinum – £26.50* | £30.50* | £34.50*Age 2 and under can sit on a lap and do not require a ticket
Under 14s must be accompanied by an adult
+65p Q Next fee
Related Events