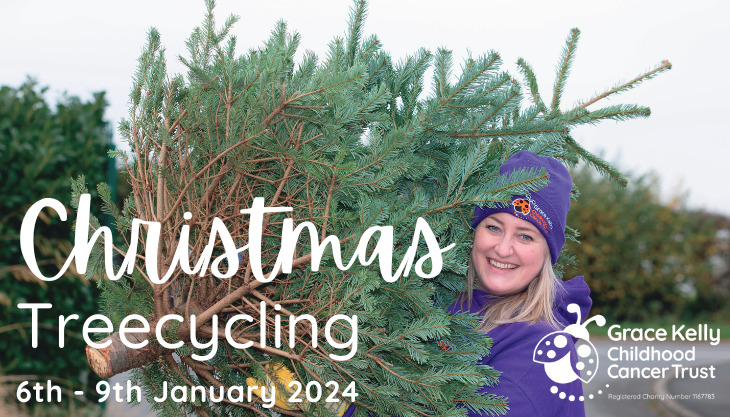 Support the Grace Kelly Childhood Cancer Trust & join our fight against childhood cancer. Have your real Christmas tree collected & recycled in return for a donation to help support our vital services.
Our festive volunteers will be collecting in the following areas from the 6th – 9th January 2024:
WR1, WR2, WR3, WR4, WR5, WR6, WR7, WR8, WR9, WR10, WR11, WR12, St John's Worcester and the villages local to the charity to include: Crowle, Upton Snodsbury, Broughton Hacket, White Ladies Aston and Drakes Broughton.
DY9, DY10, DY11, DY12 and DY13
B45, B48, B49, B60, B61, B80, B95, B96, B97, B98, Barnt Green, Alvechurch, Feckenham and Inkberrow. 
Our Be More Frank Team will be collecting from HR1, HR2, HR3, HR4, HR5, LD3.
Register your Christmas tree by Tuesday 2nd January 2024 at 5pm
Related Events