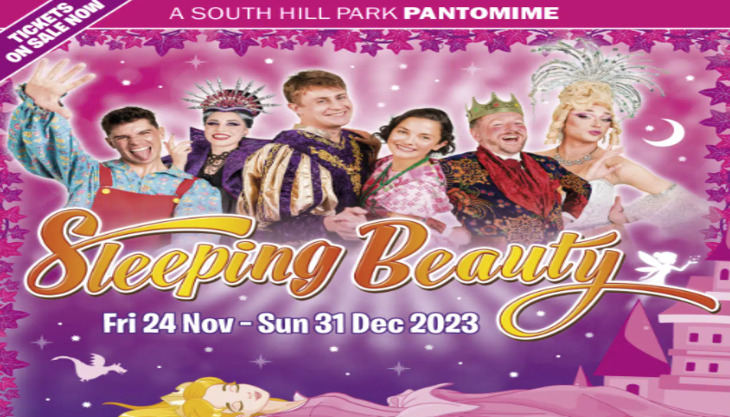 Sleeping Beauty at South Hill Park Arts Centre
Following South Hill Park's most successful pantomime ever (Jack and the Beanstalk 2022), the magic and mayhem returns to the Wilde Theatre with a brand new version of the timeless tale Sleeping Beauty (opening Fri 24 Nov 2023).
A young princess is cursed to die on her birthday by an evil witch. After pricking her finger on a spinning wheel's spindle, she falls into an eternal sleep from which she can only be awoken by true love's kiss.
Will the Princess be awoken from her eternal sleep, find her true love and live happily ever after?
Join us as we spin a tale filled with laughter, silly songs, colourful characters, slapstick comedy, and dangerous dragons – in this Great British pantomime favourite full of creative sparkle. This promises to be the pantomime of your dreams which is sure to keep you enchanted.
Related Events