YOUNG DRIVER' operates at venues across the UK, offering junior driving lessons to youngsters aged 10-17 or those who may not otherwise be able to have them. We are the largest under 17 driving lesson provider in the country.
Because the lessons take place on private property, the rules are more flexible than on the road. Lessons take place in real, dual control cars, with a government approved instructor. At four venues we have automatic vehicles for those who may need them.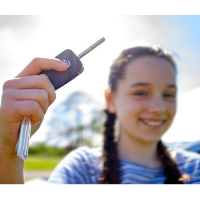 We work with many young and older people with a wide range of disabilities, including those who are deaf, have prosthetic limbs, are in wheelchairs, are blind, or have learning disabilities or neurological disorders. Some may never have thought they'd have the opportunity to experience what it is like to drive a car, and some may never be able to drive on the roads. Some of our pupils have been told they will need to wait several years before being able to apply for a provisional license, which can be hard when friends can go ahead and learn. So this gives them an opportunity to see what it's like for themselves. It can really help build self confidence.
Safety is always the top priority. For those who will go on to eventually drive on the road, the aim of YOUNG DRIVER'"¢ is to create the safest drivers out there, by teaching over an extended period of time, and in a less pressured environment, whilst basic skills are learned. For those who won't be able to take their test, it's a chance to experience something new and learn new skills.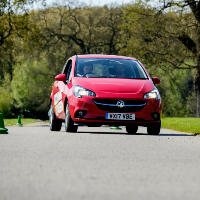 You will receive a warm welcome form Lou and the team at Young Driver'"¢ Rotherham. This site is ideal for beginners with driving activities including start and stop the car, moving away, turn in road and bay parking. So come and join us and we'll get you driving in a brand new Vauxhall Corsa with dual controls. We have dates coming up very soon so please check on line or call one of our friendly booking agents. We look forward to seeing you soon.
Please contact 0844 371 9010 or info@youngdriver.eu if you need further information.