Water confidence builds life confidence. That's why introducing your little one to the water is one of the best starts you
can give them in life.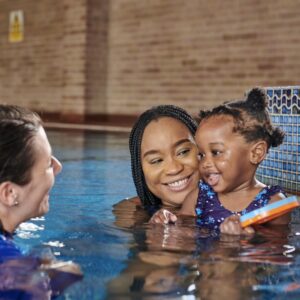 Our leading swim programme has been developed to build water confidence and skills throughout your little one's first
five years. We work closely with Swim England, the national governing body for swimming, and we've woven their learn
to swim framework through our programme. You'll love nothing more than seeing their progression as your little one
moves from fun floating, kicking and splashing to swimming independently.
And not only will your little one develop key aquatic skills, but we'll also give them the knowledge to keep themselves
safe. By the end of their journey, your child will be able to independently swim to the side and climb out to safety,
wherever they are.
You can be safe in the knowledge that you're learning from the best. Our teachers are the only ones who can hold Swim
England's Level 3 qualification, the highest that can be achieved. And they're the most passionate around, there to
guide you at every stroke of your little one's journey. Because the more confident they are in the water, the more
confident they'll be out of it too. All the things that we teach in the water are structured to support their development;
physically, intellectually and emotionally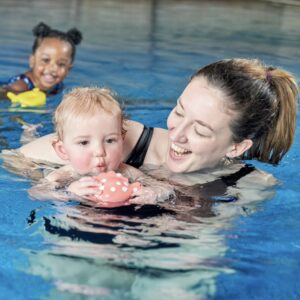 See why Tom Daley wanted his children to learn to swim with Water Babies:
For Enquiries:
Our friendly office team are ready to take your call to chat about our classes & answer any of your questions – 01694 731407.