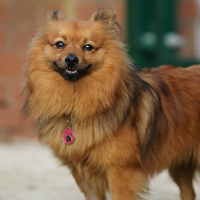 Thornberry Animal Sanctuary, is a rescue centre based in South Yorkshire on two different sites. Founded in 1988, we have since rescued thousands of Dogs, Cats, Rabbits, Equines and some other larger species at our farm at Ravenfield, whilst all other animals are at Todwick Road, Dinnington. We take animals that through no fault of their own need a new home. We assess them and deal with any medical or behavioural issues they may have, then try to match them to their perfect forever home.
The sanctuary rescues and rehomes vulnerable animals including dogs, cats, horses, rabbits, other small animals and some farm animals.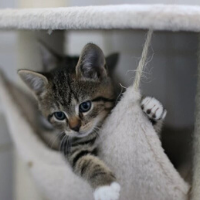 The sanctuary has two onsite charity shops, a furniture shop, a bookshop and a café.
Volunteer with Thornberry Animal Sanctuary
Thornberry operates 365 days a year and we are grateful for the many dedicated volunteers who work alongside our staff to help us ensure that the animals get shown the love and attention they truly deserve while they are in our care.
We place huge importance on ensuring that the welfare and comfort of our animals is always to a high standard: and that means working with volunteers to give them a home from home experience. From cuddles on the sofa with a long-term resident right through to jumping out of a plane to raise funds; we will support volunteers to develop the skills to ensure that these animals are happy, healthy, and will be confident when they go to their new homes.
Opening Times
Thornberry Animal Sanctuary is open to the public from Tuesday – Sunday 11am-3pm and outside these hours by appointment only.
The sanctuary is free to access with donations welcome at the gate.
To find out more about Thornberry Animal Sanctuary, Click here
For more local events and things to do, go to our what's on guide.