The Sick Children's Trust is the charity that gives families one less thing to worry about while their child is seriously ill in hospital by providing a place to stay, free of charge, in our 'Homes from Home'. We have two 'Homes from Home' located at Sheffield Children's Hospital, supporting families from all over Yorkshire and the North-East with a warm, comfortable place to stay and a friendly ear to listen just minutes away from their child's hospital bedside.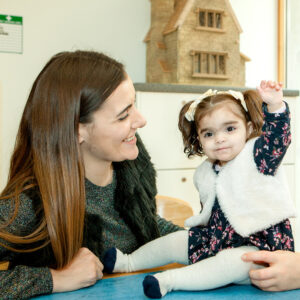 Every family is supported with their own room where they can get a good night's rest in a comfortable bed. Communal kitchen and living area spaces are equipped with everything they need to be able to look after themselves before returning to the wards to care for their children. Our 'Homes from Home' make sure families have a safe place away from the hospital where they can comfort each other and receive advice from our dedicated staff and the other families staying at our 'Homes from Home'. Without Magnolia and Treetop Houses families would face an average travel time of 90 minutes to be with their child or have to pay out for expensive hotels or even sleep in their cars. The Sick Children's Trust 'Homes from Home' take these extra stresses away and make sure families can focus on their children.
While our 'Homes from Home' are staffed between 8.30am – 4.30pm, families are given a key to the main door as well to their individual rooms, ensuring 24-hour access so they can spend as much time as they need on the hospital war before returning to their room. Each room also has a phone which connects directly to the ward should they at any time need to speak with the hospital staff.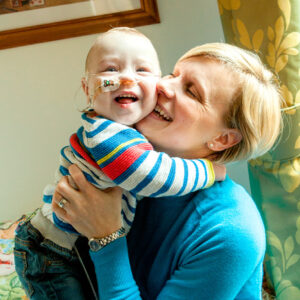 The Sick Children's Trust do not charge families to stay in any of our 'Homes from Home' but it does cost the charity £40 to support a family for one night, and that figure is increasing due to the cost-of-living crisis. As a charity we rely on the generosity of our supporters to make sure we can continue supporting families when they need us the most. Any donation will make a big difference to the families we will be able to support.
Magnolia and Treetop Houses are two of The Sick Children's Trust ten 'Homes from Home', which are all located at specialist children's hospitals across the country.
More information about Magnolia House & Treetop House
Magnolia House has:
– 11 family bedrooms (5 en-suite)
– 3 shared bathrooms
– direct telephone lines to hospital wards in all bedrooms
– a fully equipped communal kitchen/dining area
– a playroom
– a laundry room (including washing machines and tumble driers)
Treetop House has:
– 13 family bedrooms (2 en-suite)
– 5 shared bathrooms
– direct telephone lines to hospital wards in all bedrooms
– a fully equipped communal kitchen/dining/living area
– a playroom
– a laundry room (including washing machines and tumble driers)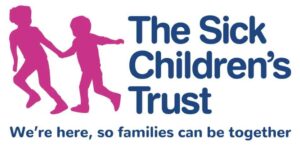 For more information about The Sick Children's Trust and to donate, head over to our website: sickchildrentrust.org
For things to do in Sheffield visit the Raring2go! What's on pages HERE