The RAFA Club
Royal Airforce Assoc. has been active in Romford since 1945 and their Romford Branch has been based in Carlton Road since the early 1950's. It is supported by a well-established social club which helps to raise funds for the association.
The current RAFA Club building was originally built in 1881 as a Town House for a Surgeon, it was called Carlton House, from which Carlton Road was named.
The RAFA Club is a fantastic social club with lots of Family Friendly Entertainment, Sunday Roast Dinners and affordable membership.  The social club is also available for private hire for parties.
Enquiries welcome.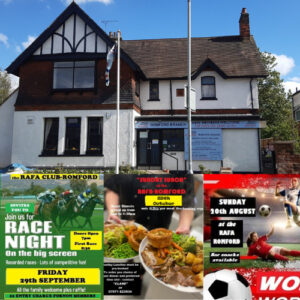 18 Carlton Road
Romford
RM2 5AA
Tel: 01708 746602
e-mail: rafa.romford2019@outlook.com