At Stagecoach we teach children and teenagers how to sing, dance and act, not only to perform on stage and beyond, but more importantly to perform better in life.  The classes are not just for those interested in the theatre, but for any child who likes to experiment, grow, create and have lots of fun with new found friends.
For almost 25 years we have seen young people gain confidence, stretch themselves, and build essential life skills while learning the tools to sing, dance and act and most importantly have fun!
Stagecoach Weybridge also accept childcare vouchers, making our classes even better value!
Suitable for ALL abilities, Stagecoach offers the chance for kids to pursue a career in the arts or simply just to learn some new skills to share with friends and family.  

      
Early Stage (age 4 – 6)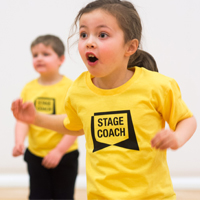 These 90 minute sessions on a Saturday morning comprise 30 minutes each in singing dancing and drama.  Children build confidence and develop life-skills while they have fun and meet new friends.  Perfect for little ones with big imaginations!
Early Stages classes run alongside the main Stagecoach schools, where young people learn skills in each of the three Musical Theatre disciplines of singing, dancing & drama, so it is an easy step when it is time to transfer to the next stage.
Main School (age 6 – 18)
Comprises a 3 hour session with 1 hour each in the complementary Musical Theatre disciplines of singing, dancing and dram.  It is ideal for those who wish to pursue a career in the arts, or for those who want to learn new skills whilst having fun!  The classes are split into three age appropriate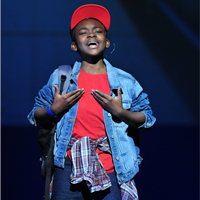 groups.  We nurture the shy and apprehensive, until they find their feet and voice, whilst at the same time developing and channelling those with bundles of talent, confidence and energy. We believe in the potential of every child!