Stagecoach Parties with Stagecoach Performing Arts Cobham!
Whether kids want to be fairies, princesses, pirates or detectives, there is a Stagecoach Performing Arts party for everyone!  Choose the date, and we do the entertaining.  Don't forget the camera!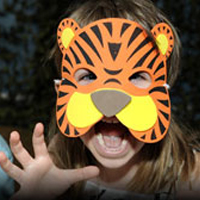 Our themed parties are perfect for children and teenagers looking for a unique celebration to remember. With lots of birthday themes to choose from, younger children are taken on a roller-coaster ride through their imagination as they take part in party games, storytelling, dancing and singing.
Each Stagecoach Performing Arts party is run by a special party host and is tailored to your child. Youngsters can dress up and choose from a variety of themes including knights & princesses, mermaids & pirates, fairies and pop stars.
For older children, we offer murder mystery parties where kids and teenagers are encouraged to get into character and join in as a series of mysterious events unfold.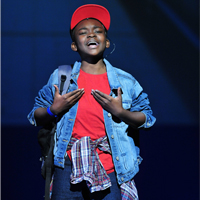 At Stagecoach Performing Arts Cobham, we teach children and teenagers how to sing, dance and act, not only to perform on stage and beyond, but more importantly to perform better in life.
For over 30 years we have seen young people gain confidence, stretch themselves, and build essential life skills while learning the tools to sing, dance and act and most importantly have fun!
Suitable for ALL abilities, Stagecoach offers the chance for kids to pursue a career in the arts or simply just to learn some new skills to share with friends and family.
Weekly classes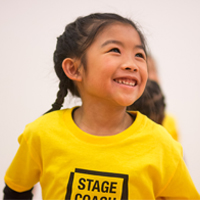 Main School: age 6 – 18
Three hours every week – 1 hour each of singing, dancing and acting.  Taught by professional teachers, this school is ideal for those who wish to pursue a career in the arts, or simply for those who want to learn new skills whilst having fun!
Early Stages: ages 4 – 6
A 90 minute session with 30 minutes each in singing, dancing and drama.  Children build confidence and develop life-skills while they have fun and meet new friends.  Perfect for little ones with big imaginations!
See the website for more details!
For more ideas on parties, please visit the Party section of the Raring2go! website.