Sheffield Children's Hospital is amazing!
Sheffield Children's NHS Foundation Trust is a specialist children's hospital, providing the best possible care for children all over Yorkshire, the UK, and beyond. Through supporting the hospital, The Children's Hospital Charity is committed to providing a healthier future for children and young people.
The Charity helps to ensure the ongoing needs of the hospital continue to be met by going over and above the NHS standard provision.
Donations and fundraising help to fund four key areas: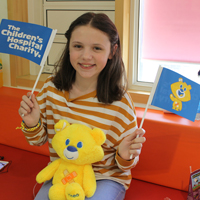 – specialist medical treatment
– new facilities
– a creative child friendly environment
– vital research into the prevention and cure of childhood illness.
Sheffield Children's has always depended on charitable support, and by supporting The Children's Hospital Charity, you are making a difference every day to the thousands of children and their families who visit. Charitable donations, fundraising, and gifts from trusts help to ensure that doctors and nurses have exactly what they need, when they need it, to deliver the best care to patients.
Most recently, the Charity funded a brand new Haematology and Oncology Ward at Sheffield Children's, where children and teenagers with cancer and blood disorders receive world-class care. The new ward is bigger and brighter, with improved spaces for parents to stay with their children, and a dedicated playroom and schoolroom. The redeveloped facilities help provide comfort and make things easier for families staying on the ward during their care, which can last up to a year.
The team on the ward provides some of the best childhood cancer care in the world, with the hospital's five-year survival rate matching the best figures reported by countries internationally, including Australia and Canada.
By supporting The Children's Hospital Charity, you can help change children's lives.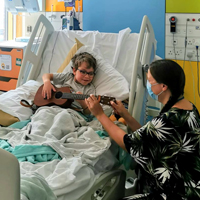 To find out more about the Sheffield Children's follow us:
Facebook
Twitter
YouTube
Instagram
Check out the Raring2go! What's on pages for our latest events that you can get involved in.