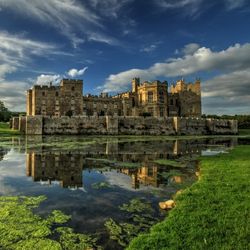 Explore more than 600 years of history at Raby Castle
Something for all the family to enjoy!
Raby Castle was built by the mighty Nevills in the 14th century Raby is one of the finest and best-preserved medieval castles in North East England. History comes alive in our vast halls and chambers, from the mighty Baron's Hall to the bustling Castle Kitchen and grand Entrance Hall. Ask our friendly guides about each room and uncover the stories of the past.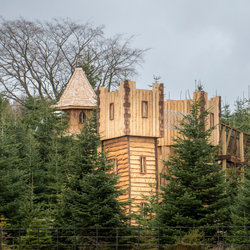 The Plotters' Forest
A thrilling mix of challenge, discovery and intrigue for all ages. Discover your inner rebel.
Enter through the towering gateway and disappear into the dense woodland. Explore ground-level forest trails, then climb to high walkways and towers. Visitors young and old will love getting lost amongst exhilarating views, sky-high turrets and treetop tunnels, before spreading out on stargazing decks and slipping down slides. Check availability and prebook your tickets on the website before your visit.
The Deer Park
With 200 acres to explore and a range of wildlife on our doorstep, there is plenty to see and do across Raby Park. Discover our walking routes and meet our herds of red and fallow deer and Longhorn Cattle.
Special Events
A programme of events take place throughout the year, including the school holiday trails, outdoor theatre and our seasonal markets. To find out more about what's coming up this year visit the Whats On pages of the website.
For more information, opening times & to book tickets please visit the Raby Castle website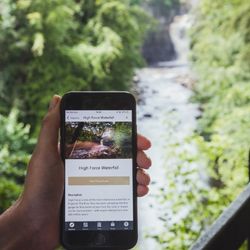 Raby Estates App
A new Raby Estates app has also been created to enhance the overall visitor experience at High Force Waterfall and the surrounding area.
Users can discover local walking routes via an interactive map, create their own bespoke tour of the waterfall walk by filtering different points of interest including wildlife, geology and landscape plus history and art, and can also locate nearby facilities including food outlets, motorhome stopovers, picnic areas and toilets.
An itinerary function is also available via app, enabling visitors to plan their day, and ticket links for upcoming events and special offers can be accessed as well.
The Raby Estates app is available to download for free via the App Store.