Make Believe Sutton – Welcome to the happiest place ever!
Make Believe is the worlds most exciting performing arts company! A place where young people learn to sing, act and dance, realise their potential dreams and aspirations, whatever their level or ability; a place where students flourish, make friends and have fun; go on a journey that extends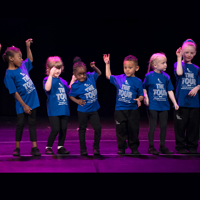 horizons and self belief; a safe environment that builds confidence and confronts apprehensions; a brand that parents and carers trust and a brand that makes children and young people happy.
Make Believe's purpose is to wake every child's dreams, whether it be treading the boards of the West End stage, or simply feeling more confident and happy; we develop children's curiosity and creativity and offer a positive, happy, life-changing hobby. In short, we mentor our students to dream it, do it and believe it! Our model is refreshingly simple – a happy family learning atmosphere where talented and motivated teachers inspire and provide students with the confidence to believe and make it happen.
Make Believe is a place where young people learn skills for life.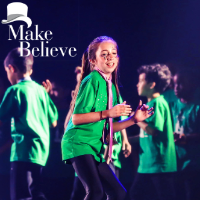 Make Believe offers something unique for children between 3 and 18. Our school is a hub for young people to come together and be themselves, whether they strive to be in the arts or want to use the skills they are learning to take into other avenues of life, meaning the focus is more on Communication, Team work, and Confidence building.
Lewis and Keith have over 20 years experience in all walks of professional theatre and West End shows including Les Miserables Phantom of the Opera State Fair Carousel and Kinky Boots. Keith has a wide range of experience in Vocal work and technique after training at the Royal Academy of Music in Singing graduating with a PGDip LRAM. Lewis Graduated in Art Educational 10 years ago with a BA(hons) and has performed widely across the world. He's also an associate of The Trinity College London and has been a Make Believer for over 5 years teaching across the network.
Book now for a free trial to begin your Make Believe journey!