Home to some of the world's biggest, rarest and most exotic animals, the zoo is set in the grounds of the historic Dudley Castle.
Hundreds of exotic and endangered animals inhabit an ancient wooded hillside, with a rich geological history, around the ruins of the 11th century Dudley Castle and share a site with the world's largest single collection of Modernist Tecton structures – and the country's only vintage chairlift!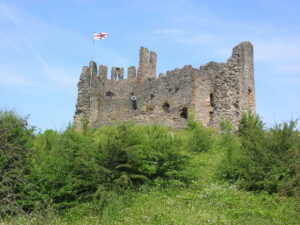 Education and Conservation
Our aim is to provide our visitors, via our education and conservation activities, with an understanding and awareness of all elements of this unique site, the history of the castle and the geology, the importance of the architectural design of the Tectons, and the opportunity to get closer to the world's rarest animals.
As well as the animals Dudley Zoo is host to some great events throughout the year. It's also a great venue for your children's birthday parties.
Dudley Zoo and Castle is unique . . . a zoo with hundreds of animals set around an 11th century castle incorporating the world's largest single collection of Tecton buildings and the country's only vintage chairlift:  all sited on a 40-acre wooded hillside with a rich geological history.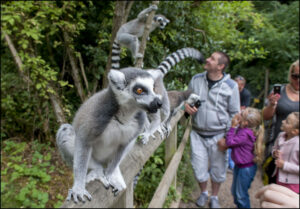 History
The zoo which opened in May 1937, covers an area of approximately 40 acres. This unique site includes two scheduled monuments – an 11th century castle and limestone caverns – and 12 Grade 2 listed Tecton buildings (four Grade 2*).
The idea to convert Dudley Castle's grounds into zoological gardens came from its then owner, the third Earl of Dudley, who chose a team of Modernist architects to design the zoo. Using reinforced concrete they created a revolutionary new design of building: Tectons.
The structures have stood the test of time and seventy-nine years on Dudley Zoo has the world's largest single collection of Tectons, which in 2009 received World Monument Status.
Today the Tectons are boosted by a variety of animal housing, paddocks and enclosures which are home to our wide variety of 200 species.
Much of the animal collection is linked to international conservation and breeding programmes and several of our global projects have received awards. Endangered species include Asiatic lions, Sumatran tigers, Bornean orangutans, Tibetan red pandas, Rothschild giraffes, Madagascan lemurs and Humboldt penguins.
Visit the website for more information www.dudleyzoo.org.uk.
Useful tip – the postcode for the car park / Satnav is DY1 4AL.