With so many different corners to explore, no two visits to Dalby Forest will ever be the same!
Dalby Forest is situated on the southern slopes of the North York Moors National Park. It is an ideal destination for families, walkers, cyclists and outdoor adventure.  The landscape offers a variety of different trails – whether you are looking for a gentle stroll, challenging bike ride or active run – all amid breath taking scenery.
Dalby Forest is home to an abundance of internationally important wildlife species and is also a designated Dark Sky Discovery Site, where you can experience the magic of seeing the Milky Way with the naked eye.
Come rain or shine, day or night, you will have a fantastic forest adventure and create lasting memories at any time of the year.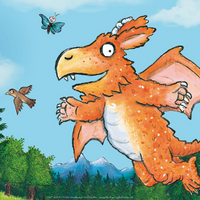 NEW Zog Activity Trail
Download the new 'Zog: A Forest Adventure' app before you visit
Point the brand new app at special markers along the trail and access all sorts of exciting challenges as you go.Thanks to amazing augmented reality technology, you'll be able to collect golden stars, just like Zog and have the chance to take a photo with everyone's favourite dragon at the end of the trail!
Get your claws on a Zog trail activity pack
Grab the Zog trail activity pack for £4 from the forest information point.
Follow the trail
Collect golden stars as your little dragons learn how they can help care for the forest, and how the forests can care for them.
To find out more about the Zog Activity Trail Click Here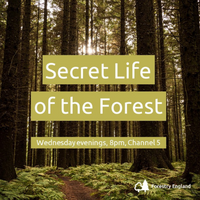 Dalby stars on TV! Channel 5 – Secret Life of the Forest
Dalby, Cropton and Langdale Forests are the hosts for the second series of Channel 5's Secret Life of the Forest! This 8-part documentary series, narrated by actor Robert Lindsay showcases the diverse wildlife and nature in the three forests and the Forestry England staff and volunteers caring for these special places.
Adderstone Field
Adderstone Field is a great space for kids to run about, play games and enjoy the adventure playground. The large open field is the ideal place to have a BBQ or play ball games. Pack the bag with a football or frisbee and enjoy the space to have fun and games.
Not far from the Dalby Activity Centre, you can get hot and cold drinks, cakes and snacks during the school holidays and weekends from Easter to October.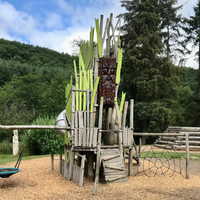 More Family Friendly Ideas to enjoy at Dalby
Cycling and Mountain Biking trails at Dalby Forest
Whether you've just bought your first bike, or you're happy shredding through rock gardens, Dalby Forest offers a fantastic opportunity for natural cycling. Exploring this stunning forest on two wheels will leave you grinning from ear to ear.
For the latest information & events news from Dalby Forest please visit the Dalby Forest Website
Follow Dalby on  Facebook and on Twitter for latest updates.