Step back in time to the days of innovation, determination and record breaking on the site of the world's first race track.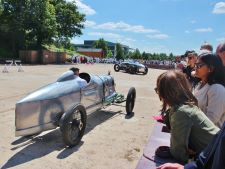 BROOKLANDS – the world's first purpose-built motor racing circuit, constructed at Weybridge, Surrey in 1907 –  was more than a great sporting arena. Brooklands was the birthplace of British motorsport and aviation, home of Concorde and the site of many engineering and technological achievements throughout eight decades of the 20th century.
Discover supersonic flight at the Home of Concorde and get up close to the aircraft designed, built and flown at Brookland's. Explore the historic site brought to life through interactive collections of motor vehicles, aircraft and real-life experiences. Hear the stories of the pioneering men and women that shaped the world of motoring and aviation. Re-live the thrills and glamour of speed and flight, from over 100 years of Great British history at Brooklands Museum.
Brooklands Museum is a fantastic place for a family outing. We offer a range of fun, interactive activities for families, all year round. During school holidays and many event days we run extra specially themed activities. Children can explore the Museum using one of our free trails, which can be collected from the shop on arrival.
The Museum displays a wide range of Brooklands-related motoring and aviation exhibits ranging from giant racing cars, motorcycles and bicycles to an unparalleled collection of Hawker and Vickers/ BAC-built aircraft, including the Second World War Wellington Bomber, Viking, Varsity, Viscount, Vanguard, VC10, BAC One-Eleven and the only Concorde with public access in South East England.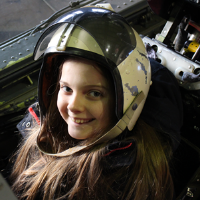 Brooklands Museum also incorporates the London Bus Museum, which houses a remarkable collection of around 35 buses and coaches, the largest collection of working historic London buses in the world.  Some buses have been fully restored and have won many awards, while others will be restored in the restoration workshops in the new building.  Admission to the London Bus Museum is included in the entry cost to Brooklands.
On week days during the school holidays, there is a range of hands-on activities for all ages. The programming varies, but activities can include: Car rides, Kids Tours on Concorde (noise encouraged!), London Bus Museum bus trips, family workshops, Bertie Bear, Summer Science Clubs and Pedal Planes.
Our family friendly Sunbeam Cafe on the lower ground floor of the Clubhouse offers a lunchbox menu for children. We offer a range of freshly made sandwiches, a mouth-watering selection of cakes and cookies throughout the day. Hot food including main meals and soup is served at lunchtime from 12 o'clock until 2.30pm, half portions can be ordered. High chairs are available in the cafe and nearby you will find the under 5s soft play area and microwave for heating baby bottles.
We don't allow food or drink in the galleries, but please feel free to picnic on the Museum lawns.  Admission and entry details are all on the website: https://www.brooklandsmuseum.com/