Welcome to
Burton and Ashby
Latest News
There's so much going on this half term with a special two-day bank holiday on Thursday 2nd and Friday 3rd June, we're spoilt for choice! And if you're looking for ways to keep the kids entertained at home, check out…
Meet your editor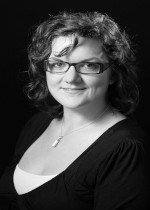 Hello and welcome to Raring2go! Burton and Ashby
Hello! Welcome to your local go-to guide for you and your child. I'm Alice and I'm the Editor for the busy Burton-on-Trent and Ashby-de-la-Zouch area.
As a mum of two little girls – Jenny and Hazel – I'm in-the-know when it comes to getting out and about in the area; and I love telling everyone about the best places to go, what to see and what to do across the National Forest.
If you've got an event, submit it here on our site! Check out our great competitions here and save some pennies with our fab offers and discounts here.
Above all, go out and get Raring2go!
Looking for an easy peasy way to market your business and event to 10,000+ readers and thousands of online subscribers across the National Forest?
Email me today on burtonandashby@raring2go.co.uk or give me a ring on 07415 144 342.
Follow Raring2go! Burton and Ashby
Raring2go!
Burton and Ashby
latest magazines