Gluten Free Almond Flour Pancakes
Cakes Biscuits & Sweet Treats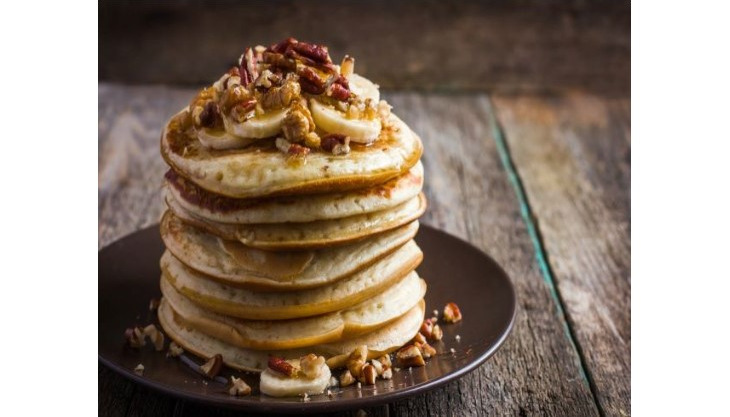 Makes 5 Portions
Preparation 5 minutes
5 minutes cooking time
Ingredients
For the Batter

125g Almond flour
60ml Water
2 Eggs
1 tbsp Maple syrup or honey
Pinch Salt
1 tsp Oil

For the Decoration

Handful Walnuts
Sliced Banana
Method
Whisk together all ingredients in a bowl until batter is smooth.

Heat oil in a frying pan over medium heat. Once the oil is hot, use a large spoon and drop the batter into the pan into pancake sizes. Wait until bubbles form and the edges cook.

Flip the pancake and cook the other side for 3 or so minutes. Repeat with the remaining batter.

Top your pancakes with broken walnuts and sliced banana. We've drizzled ours with maple syrup, but you can use honey.
About the bake
These delicious pancakes are made using almond flour which makes them naturally gluten free. We've used ground almond flour in this easy recipe, which gives a refreshing and tasty change to a traditional pancake.
This recipe is courtesy of BakingMad