Cakes Biscuits & Sweet Treats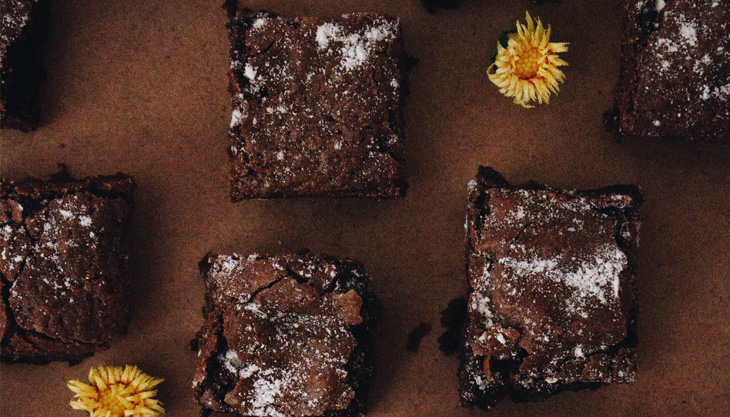 Makes 24 Portions
Suitable for freezing
Preparation 30 minutes
20 minutes cooking time
180 C°, 350 F°, Gas Mark 4
Ingredients
250 g caster sugar
100g butter
2 medium eggs
100 SR Flour
50g cocoa powder
Pinch salt
Drop of vanilla extract
1 Tbspn milk
Wooden spoon
Spatula
Mixing Bowl
Oven gloves
Rectangular cake tin (20cm x 10 cm approx)
Method
Preheat oven to 180C
Beat butter and sugar together until they are creamy, light and fluffy, with the wooden spoon.
Add eggs, one at a time, beating after each egg.
Sieve flour, cocoa powder and salt together and fold in to the mixture, using a figure of eight movement.
Add vanilla essence and milk and mix batter until it is quite thin and almost a pouring consistency.
Pour into the prepared cake tin (I like to line mine with baking parchment) and level off the top.
Bake in an oven for about 2 minutes – the top of the cake should spring back slightly when pressed – the aim is to leave the centre of the cake slightly uncooked and gooey!
Allow to cool in the tin and then cut into 24 pieces – you could also optionally dust the cake with sieved icing sugar at this point.
Try not to eat the whole batch in one sitting – this recipe is very MOREISH!