Razzamataz Stage Scholarship winner is announced…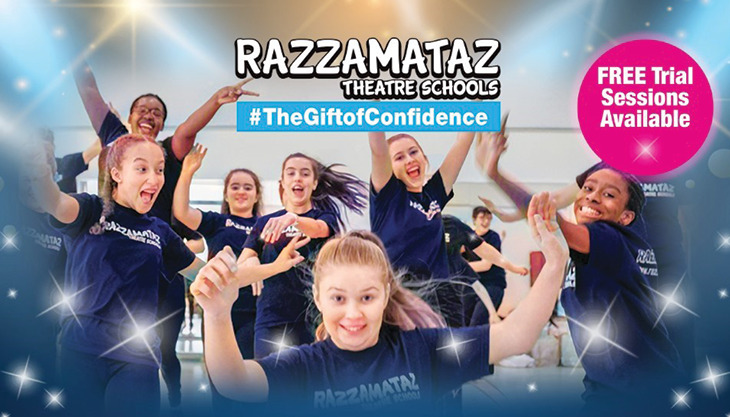 And the winner is…PHOEBE HILTON!
What does it mean to win a scholarship that allows you the chance to reach your potential doing something that you absolutely love? Meet this year's winner of 'The Stage' Scholarship, receiving a year of free tuition at Razzamataz Theatre Schools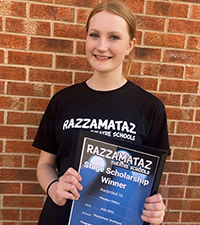 Previous winners have gone on to be in hit West End musical theatre shows such as Hamilton and Moulin Rouge as well as forging careers in numerous industries from the medical profession through to teaching and legal careers. The one thing they all have in common, is the self-confidence that is nurtured by being part of Razzamataz.
We are delighted to announce that Phoebe Hilton, age 15 from Sheffield has just been awarded a prestigious scholarship with The Stage newspaper to attend Razzamataz Sheffield for a year completely free of charge after an audition process judged by industry professionals.
About the audition
Each applicant was asked to submit a self-tape audition of no more than two minutes long showing them performing either a musical theatre song and dance, street dance, pop song, drama improvisation or scripted drama piece. The audition was open to both current students and those without any previous training, because the judges were looking for young people with a raw talent and the ambitions to embrace the Razzamataz training.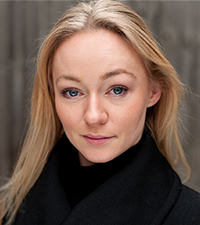 Phoebe was praised for her performance and the judges were particularly impressed by Phoebe's choice of monologue."This was an absolute pleasure to watch Phoebe. You were believable and natural in your delivery and had a wonderful understanding of the text, your intentions and focus. Fantastic job!" said Guest Judge, Jen Cauldwell (pictured)
"We are so proud of every child that took part in the audition process and applaud them for having the courage to give it a go" says Helen Bell, Principal of Razzamataz Sheffield. "We were delighted with how many applicants we had and the high standard of entries. We looked for those that demonstrated a maturity and a real desire to learn, and we were delighted to offer Phoebe the scholarship. We really hope this inspires Phoebe to keep working hard and enjoying her performing arts training."
Phoebe was delighted when she heard and it has given her an enormous boost of confidence. "I felt overwhelmed and excited that I had been chosen out of all of the talented people that had also entered, but also I felt so much support and validation for being recognised by an industry professional.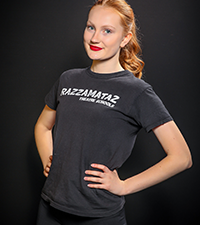 Acting has always been something that I have wanted to do as a career and being given the reassurance that I am capable and skilled enough to maybe do so has meant so much to me. I also massively appreciate the recognition of how far I've come since the beginning of my Razz journey and the amount of confidence building it has taken me to get here. I am so grateful for being given the opportunity to continue to build my knowledge and abilities with the support of everyone involved at Razz."
The Stage scholarships are just one of the many opportunities that Razzamataz Sheffield is committed to offering local children. Others include:
• Local performance opportunities – recently including Sheffield City Hall, Woodseats Festival, Dronfield Arts Festival & The Winding Wheel Theatre
• West End and International performance opportunities
• Workshops led by professional performers
• A charity to financially support our students future training
• Support for students auditioning for professional performing arts college
• A fun family atmosphere dedicated to the personal development of our students
Join the Family
We have a very limited number of spaces left for the new term. We are offering free sessions in selected classes on Saturday 9th & 16th September, to reserve your child a place or for more information simply email sheffield@razzamataz.co.uk with:
– Your child's name and DOB
– Your name and contact number
You can also find us on social media:
Website
Facebook
Instagram
For more details about Razzamataz Theatre School Sheffield click here