WATFORD CHAIRMAN BLOWN AWAY BY TALENT AT LOCAL PERFORMING ARTS SCHOOL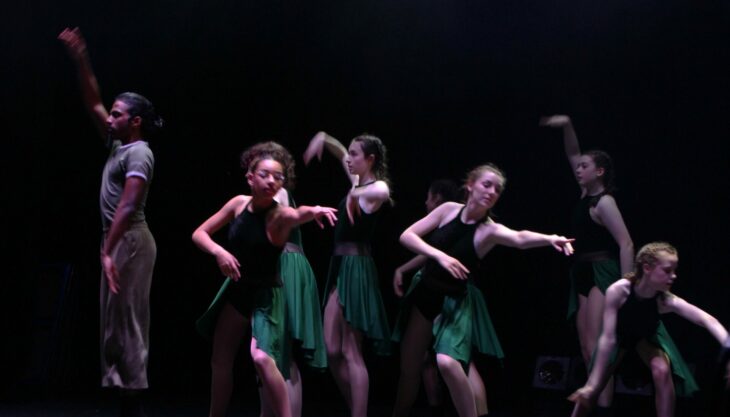 The Dan Tien Performing Arts Studios, the multi award-wining home of singing, acting, dance & music lessons in Watford, recently staged a spectacular performance at their highly anticipated annual show. Movers and Shakers was performed on Sunday 21 May at The Radlett Centre and starred 120 of The Dan Tien's students, all local children aged 7 – 18.
Movers and Shakers was inspired by men, women and children who have changed the world. Each class had free reign to choose any real-life person as inspiration, which made for a really eclectic and inspiring show with performances based on Neil Armstrong, Greta Thunburg, Amelia Earhart, Gene Kelly and Bob Fosse to name a few!
Among the audience was Amanda Grimston who has since finished her term as Chairman of Watford Borough Council. She said, "I was absolutely blown away by the performance! The talent on stage and the passion shown by both the young cast and teaching faculty was so inspiring. Thank you to The Dan Tien for inspiring and nurturing the next generation of performers and for providing a safe space for all children to be the best that they can be. I left with a spring in my step and urge you to check them out!"
Amanda was also on hand to award the Mayor's Shield, which each year goes to a student who has shown outstanding commitment, dedication and attitude across all their classes at The Dan Tien. This year it was awarded to 14 year old Violet Bilton, with additional prizes being awarded to Milly Auchincloss, Charlotte Cook, Florence Skelton, Honey Kingshott, Florence Eastwood, Keira Brigden, Daisy Isted, Daisy Dennis, Florence Osbourne, Imogen Bailey, Lillyenna Cooper and Ava Wilson.
From ballet to jazz, musical theatre to street dance, The Dan Tien offers a huge choice of classes for children and young people aged 3 – 18. Alongside this, their stand-alone music department offers one to one music tuition in a range of instruments. And it's all conveniently housed under one roof! You can book The Dan Tien's Performance Company for your event, just email office@thedantien.co.uk.