BABY GENTOO PENGUIN HATCHED AT THE DEEP ON FATHER'S DAY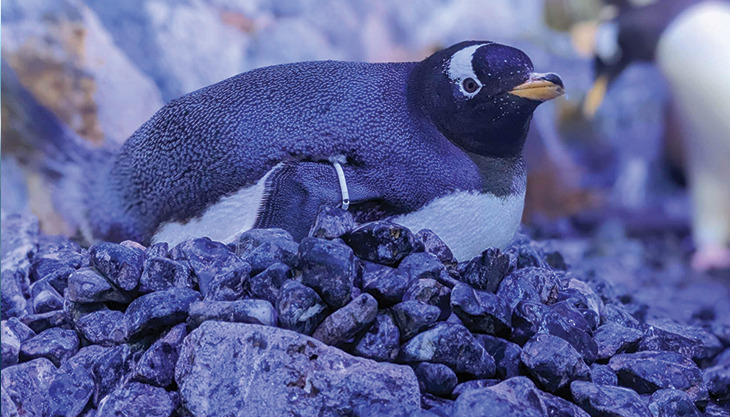 We are delighted to announce that on Sunday we welcomed a beautiful and healthy Gentoo Penguin chick to The Deep family just in time for Father's Day. The new arrival also shares a birthday with Lizzie, one of our youngest penguins in the colony.
Our husbandry team had been keeping an eye on the egg this past week which started pipping on Sunday morning, and by the afternoon the chick was fully hatched from the egg. It will continue to be closely monitored for development with the team continuing to carry out regular weight and health checks.
It was an equally exciting Father's Day for the dad; Rapha, who can now be seen by visitors looking after his baby in the penguin exhibit, along with the mother Diane. The first few days are vital for the chick's development and survival, so it will spend most of its time under mum or dad on the nest. If you are lucky, you may be able to catch sight of the baby penguin if Diane or Rapha stand up!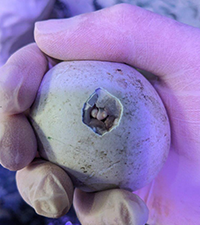 The Gentoo penguin breeding programme ensures a healthy and genetically diverse population across Europe, ensuring zoos and aquaria can continue to raise the profile of global penguin species, of which 10 out of 18 are declining in numbers. Through our fundraising The Deep is proud to have supported the IUCN penguin specialist group, who seek to identify the most impactful global conservation actions.
Katy Duke, Chief Executive Officer at The Deep, said: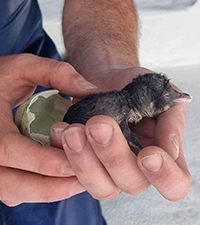 "This is very exciting news for The Deep. It is a very proud moment to see a successful Gentoo Penguin chick hatch, as they can unfortunately fail for a number of reasons. Gentoo Penguins have proven to be very maternal animals, so we are excited to watch Diane and Rapha flourish in their new roles as parents, and continue to care for their baby. Our husbandry team will continue to monitor the chick's development over time."
The baby penguin will remain in the nest for the first month underneath the parents. As time goes on, the parents start to move off the nest for short periods of time but still come back to feed. After three months have passed, the chick will fledge the nest after moulting their soft downy feathers. They will then grow their waterproof feathers and will be able to swim, become independent and no longer rely on the parents for food.
Following this moult, our Penguin Keepers will be able to determine the sex of the chick from the DNA of their feathers. Keep an eye on our social media channels for any updates!
To find events happening in your local area click HERE