We became heroes today when we went to watch 'DRAGONS AND MYTHICAL BEASTS' at The Rep!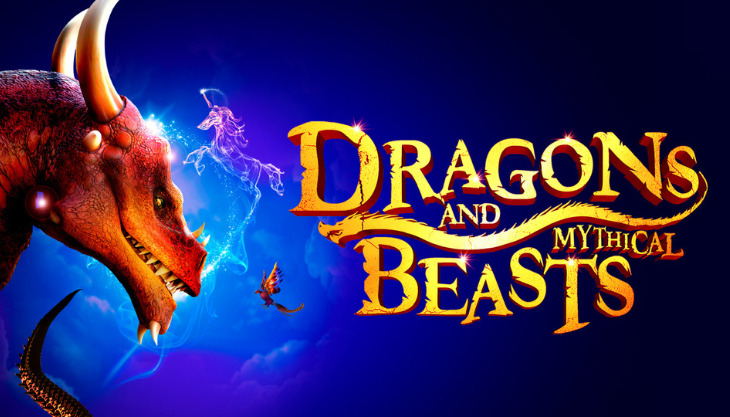 Today I took Lily (6) and Jack (4) to see 'Dragons and Mythical Beasts' at the Rep in Birmingham. The kids had to be very brave as it included showing some very scary creatures on stage! I'm delighted to say that they were brave and enjoyed every moment of the show. Lily gave it 'A Million out of 5!'
The show started with a man named Dave, who wanted to train a Hero. Until now, he's not been successful, but today he finally managed it, as we in the audience were awesome and all became heroes. Dave was so good at getting the kids hyped up and joining in as we entered the magical world. We stayed there for 1 hour (just the right amount of time for little kids.)
We met a colossal Stone Troll, a Japanese Baku and a majestic Griffin. But most loved by Lily, was an adorable Unicorn; most loved by me a Tooth Fairy; and we all absolutely LOVED the Dragon, even though we all felt a little frightened on the run-up to his entrance! When we thought it was almost over, we also saw a mysterious Indrik too. Certainly a mix of magnificent monsters, terrifying beasts and magical creatures for all of the family to enjoy.
There was lots of audience interaction which all the kids enjoyed, and a few lucky children got to go on stage to help Dave help us all become heroes.
The theatre itself is a great one, especially for kids. Every row is tiered, so everyone can see!
Dragons and Mythical Beasts comes from the creators of the international smash hit Dinosaur World Live, who bring spectacular puppets to life.  This is sure to be a smash hit tour too I think. Don't miss out, this spell-binding adventure is only at the Rep for 2 more days until 2 June.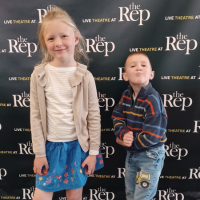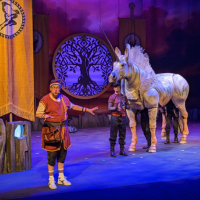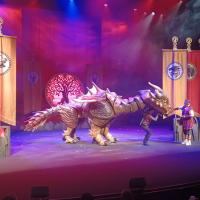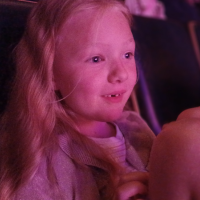 There are still some tickets left, booking link here – Dragons and Mythical Beasts at The Rep Birmingham | Raring2go!
More details of the show here – Children's Shows | Family Shows | Dragons & Mythical Beasts (dragonsandbeastslive.com)