How hungry are you for a proper life work balance?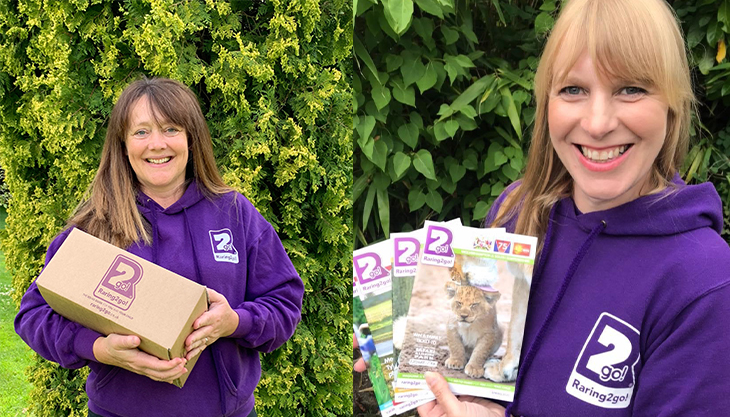 The idea of work-life balance has grown quite significantly in popularity in recent years, as more people try to strike a real balance between the demands of their working lives with their personal and family commitments.
One great way to work towards the ideal balance could be through a work from home franchise opportunity such as Raring2go! as this can provide the flexibility and lateral freedom needed to manage both personal and professional responsibilities effectively.
A work from home franchise opportunity offers a number of very distinct advantages over what we used to refer to 'traditional employment', though of course the pandemic has impacted this definition too.
Firstly and perhaps most importantly, a home based franchise provides the opportunity to work from the comfort of your own home meaning you can avoid the stress and time needed for the daily commute to and from your place of work. Often this part of the working day is wasted and takes up a significant amount of time. Operating a home based franchise however allows you to use this time to focus on your work or spend more time with your family and friends.
Additionally, a work from home franchise lets you set your own schedule so you decide to work when it is most convenient for you. That could mean super early in the morning or late at night whilst the rest of your household are tucked up in their beds. This flexibility can be particularly important for parents of young children for example, who might need to be available during certain hours of the day.
Another benefit of a work from home franchise business is that it gives you the opportunity to be your own boss and in theory, in control of your own destiny. You can take control of your professional life and you set your goals and priorities. To a certain extent you have enormous input into what kind of direction you want your business to take which ultimately will result in you building a more fulfilling, rewarding business.
In addition, a work from home franchise such as Raring2go! provides financial security and unlike a traditional job, where your income is determined by your employer, as a franchise business owner, you get to be the one to control your earnings potential.
With a Raring2go! franchise you can pretty much choose to work as many or as few hours a week as you wish, within certain parameters of course. There is a minimum expectation but that number may come as a surprise to you. As with most things in life though, the more you put in the more you will be able to take out.
There is a true sense of community and support when you operate a home based franchise like Rarng2go! Our existing network is amazingly supportive and collaborative as of course is our head office team.
We provide full and comprehensive training and support to help our franchisees get started and build their business properly from day 1.
Regionally, we see our franchisees working incredibly closely together and not just by supporting one another either, but also by actually selling advertising for one another too. There's nothing nicer than to read an email in from a co-franchisee telling you they've sold a page for you!
Another benefit to owning a franchise business like Raring2go! is that we have a proven business model that we have operated since 2007. This established structure means that the risk of failure is lower when compared to a stand alone stat up business.
As franchisors we provide ongoing support, guidance and assistance which we know from experience is invaluable for new Raring2go! business owners who are learning the ropes during the first few months of their business.
As a Raring2go! franchise owner you will benefit from a business with a background, history, awareness and reputation. That counts for a lot especially when you're talking with potential clients when they say they are aware of who you are.
As well as benefits of a work from home franchise business there are also several challenges that any good franchisor will make you aware of. These do need to be considered. For one, owning a franchise requires a significant investment of time, money, and resources. You will need to be prepared to work hard and make sacrifices at pinch points in your new business in order to build a successful business. For example, with Raring2go! the pressure mounts at production time when you need to ensure all copy, editorial and advertising artwork is in and with your designer.
Owning a franchise business means you will need to agree to adhere to certain guidelines and regulations which are set by the franchisor. This means you will have a little less freedom and flexibility than you would if you were starting your own business from scratch, but of course there are reasons why this approach is being taken.
Despite these challenges and a few others, a Raring2go! work from home franchise can be an excellent way to achieve the work-life balance you crave. With the flexibility it offers, you can manage your business and personal responsibilities almost seamlessly and far more effectively, and all the while you're building a successful business and working towards achieving financial security.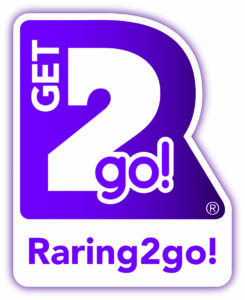 Get in touch if you feel Raring2go! could be for you…getraring2go.co.uk