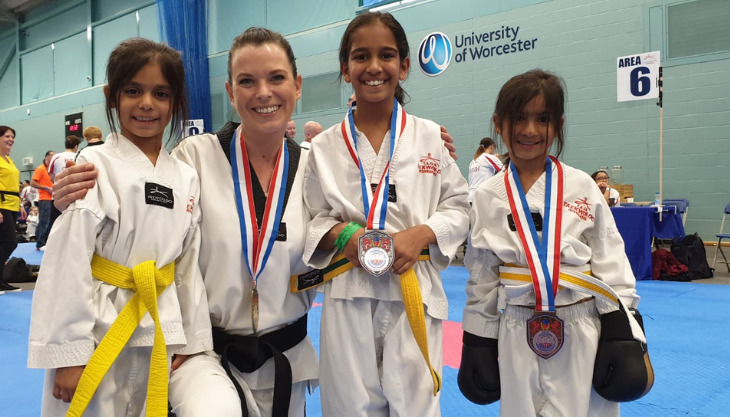 Classes for Kids… The best way to keep them at their best
As we know, active living improves physical, mental and social health. The sooner we encourage our children to get involved in sports and exercise, the better and the best way to get your child active is to get them having fun.
As parents, we work hard and have considerably less energy than they do, so why not get them involved in clubs and classes? Group activities offer even more benefits to your children's development including improving their social skills and sportsmanship. The positive effects of your efforts, while they are at a young age, can stay with them their entire lives
Classes can be more engaging than regular sports or exercise. Rather than repeating tedious exercises, the child is being challenged to complete small tasks, play short games, and attempt new and varied challenges. They develop the same level of strength and fitness as a good hard workout, but have much more fun.
The more fun the class, the better, although it is worth ensuring the club you choose has qualified, experienced, and insured instructors who maintain the safety and well-being of all students at any time. Also make sure the instructors are DBS checked and have first aid qualifications, just in case.  It is also worth asking about the national governing body the instructor is with, as all sports have national governing bodies. This will give the confidence you need to leave your little ones in their care.
Think about what would benefit your child and consider the best type of class for that. Classes like martial arts, with structured programs of development, are good to develop self-discipline and focus. They can build the confidence of more fragile children and curb the energy and behaviour of those who have a little extra. Team sports like football or rugby will aid their social skills as they learn to work together.
If you want them to stay at something long-term, then martial arts are fantastic as they have a program of many years for students to follow.  Always ask your new club what the expectations are in terms of testing or outside events.
The main way to maintain longevity is their enjoyment, so find something that they are excited to go to. Remember they will not be excited to go every time, but that is your chance to explain the importance of upholding commitments, and you will be sure to find they enjoy it once they are there.
Many clubs will give you free trials, so it is worth shopping around and finding something that you are both happy with. You will find many classes will encourage you to join in too. Clubs with family sessions or special sessions for young starters locally include Wyre Forest Taekwondo(Wyreforesttaekwondo@gmail.com), Or Bewdley Tennis Club(membership@bewdleytennisclub.org.uk), or why not try a family membership at a local gym?
Signing your child up for something today will put your mind at rest that you are doing the very best for them, physically, mentally and emotionally. Hopefully, you will help them find something they are truly passionate about and may continue with their whole life. At the least, it will encourage a positive relationship with exercise and activity that will benefit them as they mature into grown adults.
Don't forget that the best way is to lead by example, so why not think about an activity you enjoy together if possible? Read on through our  Raring2Go magazines and website to see all the exciting opportunities for you and your family to have an exciting new start.
Article by Katie Billingham, Raring2Go's own Health Professional & Qualified Personal Trainer.