Sheffield's PM Law Group supports Roundabout's Sleep Out event to raise funds for the homeless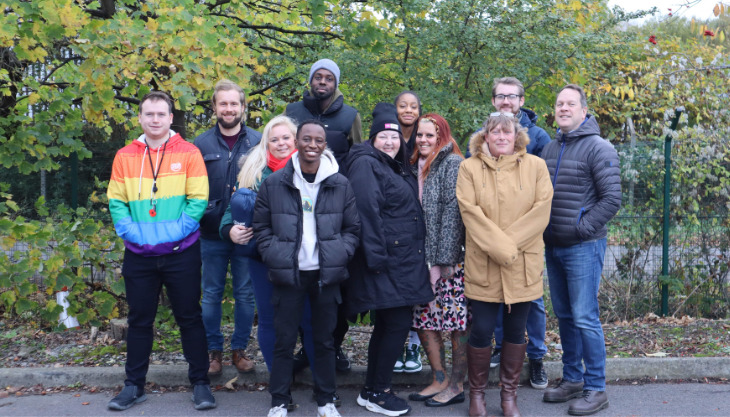 A team from Sheffield-based law firm PM Law Group, will again be supporting the annual Sleep Out event, to raise funds for local homeless charity Roundabout. The Group has already raised over £15,000 for the charity in just over a year.
The event involves sleeping overnight in the car park of Meadowhall Shopping Centre – a short walk from the group's Head Office in Shepcote Lane – on Friday the 18th of November. The funds raised will allow Roundabout to work with young people to a help prevent homelessness as well as providing hostels for those who are homeless.
Roundabout's services include mentoring and communications skills training, to help people get back on their feet and live independently again. They work with over 350 people a day. The relationship between PM Law Group and Roundabout now goes back several years and has included the London Marathon, Ride London 100-mile cycle sportive and Swim Serpentine events.
PM Law Group Managing Director, Harvey Harding comments:
"I've been involved in several fundraising initiatives now for Roundabout now and as a business we love to support them. They do such great work in the heart of our local community and in such a difficult economy, their work could become even more important."
Emily Bush, Fundraising Manager of Roundabout comments:
"We're so grateful to Harvey and his team for signing up again this year, not to mention the fantastic fundraising they've already done for us over the last year or so. The work we do is very rewarding and we're determined to keep doing all we can to support people in the local community. I visited PM Law Group recently and the enthusiasm their team showed for Sleep Out really made my day!".
More about the event and PM Law Group's fundraising efforts can be found at their website and donations can be made for up to a month after the event.
Find out how to take part in Roundabout's Sleep Out Here
For more local news with Raring2go! Click Here