What's on this Half Term in Burton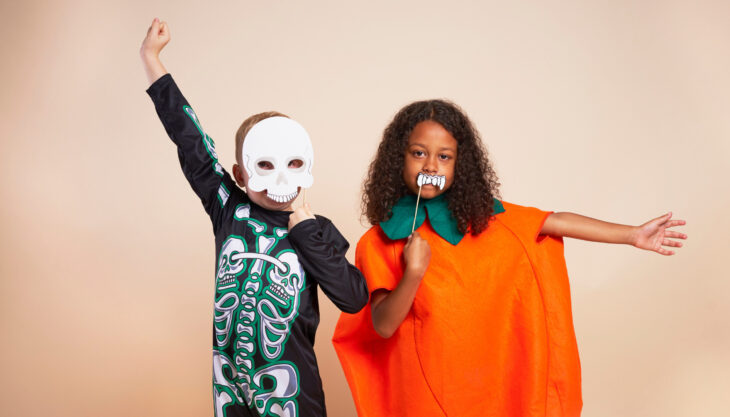 Come rain or shine, there's loads going on in Burton, South Derbyshire and East Staffs this half term! Read on for our top recommendations for what to do this October and Halloween.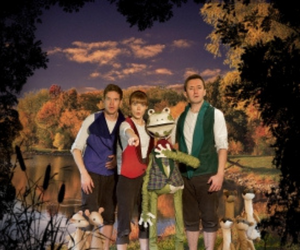 Click here to watch the official trailer.
From the peaceful pleasures of Ratty's beloved river bank to the fearful frights and wicked weasels of the Wild Wood, join Mole and Ratty on their marvellous adventures, along with gruff old Badger and magnificent Mr Toad. A beautiful new adaptation of Kenneth Grahame's much loved classic by award-winning theatre company Box Tale Soup, featuring wonderful puppetry, innovative theatre and a charming original score.
"Their beautifully crafted micro-shows are like collector's items" The Stage. "They are wonderful." The Times Winner. 'Best Show for Families' at Buxton Fringe for Alice's Adventures in Wonderland.

We will be brimming with Halloween decorations and hundreds of pumpkins in our impressive Pumpkin Patch. Our excitable pumpkin-scarecrow character, 'Patch', will be returning during half term to greet guests and put on a fantastic show! This year, he has brought some magical pals along with him, including a friendly witch and wizard, cheeky dragons and even a silly skeleton.Spooky explorers will need to help locate the missing potion ingredients in the free Scratchcard Trail, which have been stolen by some mischievous dragons. If they can find all the items, they will win a special treat!We also have extended opening hours, so brave explorers can discover dinosaurs and rides in the dark!PATCH'S SPOOKY MAGIC SHOW! Join Patch for this 20-minute magic show throughout our Spooky Spectacular! This interactive show includes some fang-tastic magic, eerie spells and lots of spooky fun, ensuring everyone will have a Spooktacular time.Every day at: 11.30am, 12.30pm, 2.00pm, 3.00pm & 4.00pmPlease note that seating is limited and entry to the show will be given on a first-come, first-served basis. The show includes flashing lights.SPOOKY VR RIDE If you go out to the woods today, you're sure of a spooky surprise… Everything has come to life! Help D.A.S.H. fight the evil FLASH and get back to safety! You'll encounter ghastly ghouls, petrifying pumpkins and sinister scarecrows, so keep your eyes peeled – you'll need your wits about you on this spine-tingling journey! Fearsome fun for all the family! £4.00 per person
Open from 9.30am – 7.00pm
Rides open from 11.00am – 7.00pm
Last entry at 3.00pm
Safari Drive-through gates close at 3.00pm
African Village closes at 4.00pm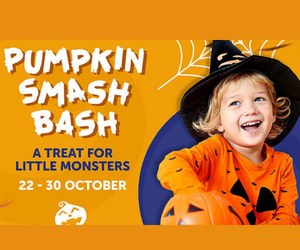 Join the Drayton Manor theme park team for a spook-tacular day out during Half Term, at their all-new Pumpkin Smash Bash event and experience. Pumpkin Smash Bash is open 10:30am – 5pm daily and offers a real treat for little monsters – and big monsters alike! As well as experiencing all your favourite rides and attractions, you'll also be able to visit the Castle of Spooks any time between 11am – 4pm on any day you visit us for Halloween, without the need to pre-book – included in your ticket price.
Enjoy a spook-tastic 15-minute experience that the whole family will love. Guests will get to meet Halloween characters along the way, as they take part in spooky activities including scary stories, interactive games, and of course trick or treating! Guests will need to head to the castle entrance to start their family-friendly Halloween experience.
And don't forget to visit Thomas Land – with creepy decorations, pumpkins, spooky entertainment and more – to enjoy all your favourites rides, such as Troublesome Trucks and James & The Red Balloon!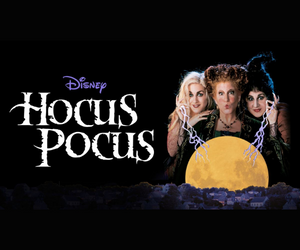 Make your Halloween a fright to remember, as we relive some cinema classic on our giant cinema screen at Burton Market Hall! We start the evening with the American family fantasy comedy horror film Hocus Pocus, before a screening of Nosferatu, one of the silent era's masterpieces! This screening of the original 1922 film will feature a live accompaniment from Minima, a quartet who use instrumentation including cello, double bass, baritone guitar, acoustic and electric guitars, mandolin, autoharp, dulcimer, synthesizer, glockenspiel and drum kit to create a unique live experience. We'll round off the evening with a showing of Evil Dead 2, the 1987 American comedy horror film directed by Sam Raimi.
5.30pm – Hocus Pocus – BOOK TICKETS HERE
7.45pm – Nosferatu – BOOK TICKETS HERE
10.00pm – Evil Dead 2 – BOOK TICKETS HERE
Programmed by The Brewhouse, presented at Burton Market Hall. Prices from £5-£8