Review: Fame at The Alexandra Theatre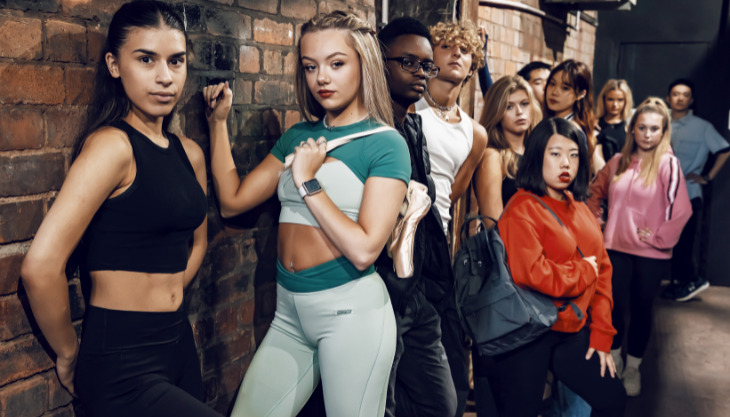 I might be showing my age a little if I admit that growing up I SO wanted to be one of the kids from Fame! It isn't particularly surprising that my own kids weren't quite as excited as we headed into the city centre to see the opening night of Fame – The Stage Experience (and I got the impression that they could have lived without my rendition of the theme song in the car on the way either!). Nevertheless, we were all looking forward to seeing what the show had in store.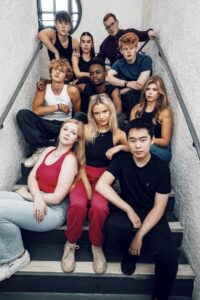 In case you hadn't already guessed, the show is based on the 1980 phenomenal pop culture film, and follows the final class of New York City's celebrated High School for the Performing Arts through their struggles, fears and triumph as they navigate the worlds of music, drama and dance. It is an amateur production by The Alexandra Stage Experience and features the best young talent that the West Midlands has to offer.
The show is the high energy extravaganza that you would expect from a show like Fame. The young cast were outstanding and there will surely be some names among them that we will see again in the future. The only musical number that you are likely to already be familiar with is the title theme  but that doesn't mean that you won't be leaving with snatches of others on repeat in your head.
The small amount of bad language and the humour surrounding the romantic encounters between the cast means that I would probably not recommend this one for small children. My youngest is 10 and laughed along without me being concerned but you will need to judge this with your own child in mind.
We all thoroughly enjoyed the evening and left with a spring in our step. The show is a great piece of fun and escapism. Go along, tap your feet to the fabulous music and have a fantastic night out!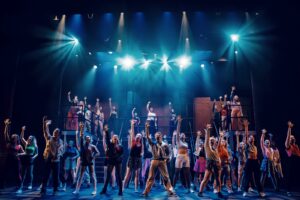 ---
Fame will be on at The Alexandra Theatre, Birmingham until Saturday 27th August. If you would like to go along and see this or any other upcoming shows at 'The Alex' – just click the link below…..