The Queen's Baton relay arrives at Severn Valley Railway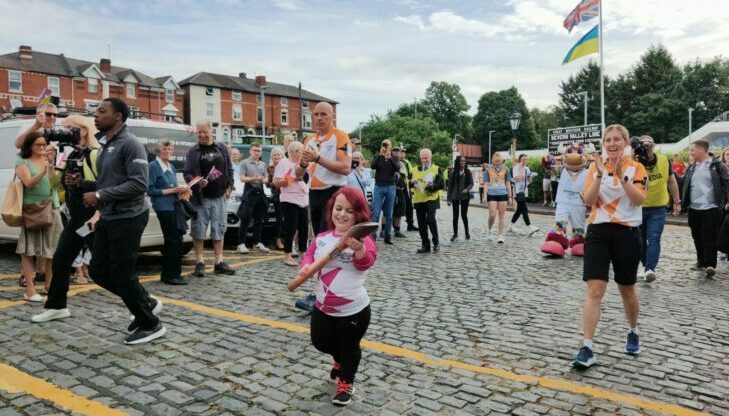 Our family trip to Severn Valley Railway was a memorable one…
A day out here always feel special, but this weekend it was extra special as they hosted a section of the Queen's Baton Relay.
The atmosphere was fantastic with the station decorated with both Union Jack and Commonweath Games flags. Music and song filled the air from the brilliant 'Got2Sing' Choir. And the Summer crew entertaining the little ones with juggling and gymnast ribbon sticks.
The baton itself arrived at the station around 9.50am, with a gathering of people and media awaiting out front to greet the first Batonbearer. Railway staff provided a guard of honour for the entrance into the station – where in true steam train style they held up shovels high to form an archway to walk through. The baton then circulated around the concourse and along the platform to board a train to Bridgnorth. The 6 Batonbearers present at this time, then had the opportunity to showcase the baton in turn, across the carriages during the journey. The train was of course full to the brim with passengers who were all very excited to be part of this once in a lifetime event.
Not only were there 6 Batonbearers in attendance, Perry was there too! (Birmingham's official mascot for the 2022 Commonwealth Games). He is a proper Brummie who is strong, kind, and a little bit cheeky! Definitely someone to look out for this summer with your kids!