Commonwealth Games in Solihull – get involved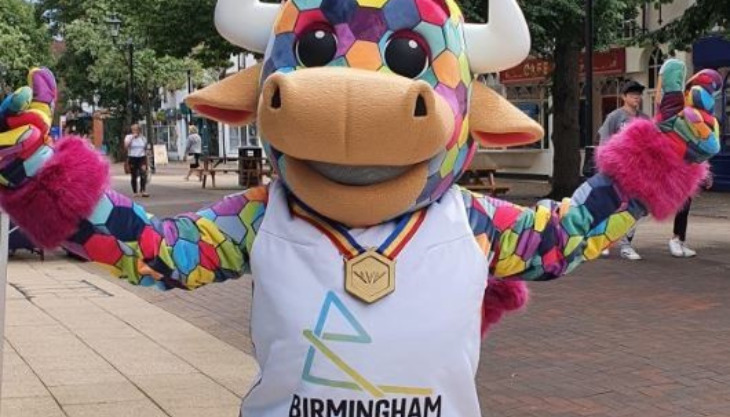 It's nearly here….and there are lots of ways to get involved in the Birmingham 2022 Commonwealth Games in Solihull.
Watch the Queen's Baton Relay
The Queen's Baton Relay will travel through the borough on Tuesday 26th July. This is part of the final stages of a route that has taken it across the world to Commonwealth nations and territories.
If you would like to check the details of road closures that may affect you, take a look here.
Get right in the thick of the action at our two B2022 Festival Sites in Solihull Town Centre
If you don't have tickets to watch the live events you will be able to catch the action from the Commonwealth Games in Solihull on large screens in Mell Square and Theatre Square.
From Thursday 28 July to Monday 8 August, 10am – 6pm, Mell Square and Theatre Square will play host to big screen viewing areas featuring a great selection of food and drink, as well as a full programme of sporting activity both on-screen and live on site.
There will be demonstrations and chances to play all sorts of sports that feature in the Birmingham 2022 Commonwealth Games including Hockey, Rugby, Bowls, Netball, and Volleyball on the Theatre Square beach. There will also be a number of activities taking place in the main atrium of Touchwood during this time.
Whether you want to get a taste of the action yourself, or just relax in the sunshine with the best view of the action that you'll get anywhere outside the venues themselves, come down to our Festival Sites and be a part of the Commonwealth Games!
Click here for the full programme of sessions
Opportunities to watch live events without tickets
Members of the public are able to watch some of the events such as the marathon and road cycling where they take place on public roads without the need for a ticket. Why not pop along and watch the athletes in action.