A night full of Razzmatazz @ Bugsy Malone, the Musical!
Last night, my nephew and I went to watch 'Bugsy Malone, the Musical' at the Birmingham Rep Theatre. We ate beforehand in the Rep's recently refurbished Café Bar, which has a brand new food offering to enjoy.
The Café Bar was a lovely start, a stylish and relaxing place overlooking Centenary Square (which in itself has been revamped recently for the Commonwealth Games). As the outer Café walls are filled with large windows we could see the buzz of the city happening, which at the moment includes everyone having a photo with a Perry Statue situated just outside the theatre!
The food was delicious, I would highly recommend the sea bass, and my nephew thoroughly enjoyed his steak and chips!
Back to the main event of the night – 'Bugsy Malone' – WHAT A SHOW! It is its first-ever national tour, which started earlier this month in Bath and ends in Liverpool in February 2023. For anyone who doesn't know, Bugsy Malone is a full cast of children, which is what makes it so special. Originally created by Alan Parker back in 1974, with the goal of entertaining his own kids. It is all about gangsters and showgirls in New York during the prohibition era. The musical, based on the hit movie, was co-produced by the Rep, and what an impressive job they did. It captured our attention from start to end. I would already like to go back and take other family members!
It's packed with instantly recognisable songs such as 'My Name is Tallulah', 'You Give a Little Love', and 'Fat Sam's Grand Slam'.
It's aimed at a family audience, and there is a comedy twist to it all which got us laughing out loud very often, and of course, a joyously uplifting ending, which had everyone on their feet last night!
The 7 main characters are young children and therefore there are 3 sets of 7 children who take it in turns to perform in the show, joined by a number of young adults to complete the cast. All of which are amazing. Definitely some big stars of the future to watch! Last night's cast were as follows:
Bugsy – Gabriel Payne
Fat Sam – Albie Snelson
Fizzy – Aidan Oti
Dandy Dan – Desmond Cole
Lena/BabyFace – Cherry Mitra
Blousey – Mia Lakha
Tallulah – Jasmine Sakyiama
The show is on at the Birmingham Rep until 14th August; go treat yourselves, it's a must-watch and not here for long!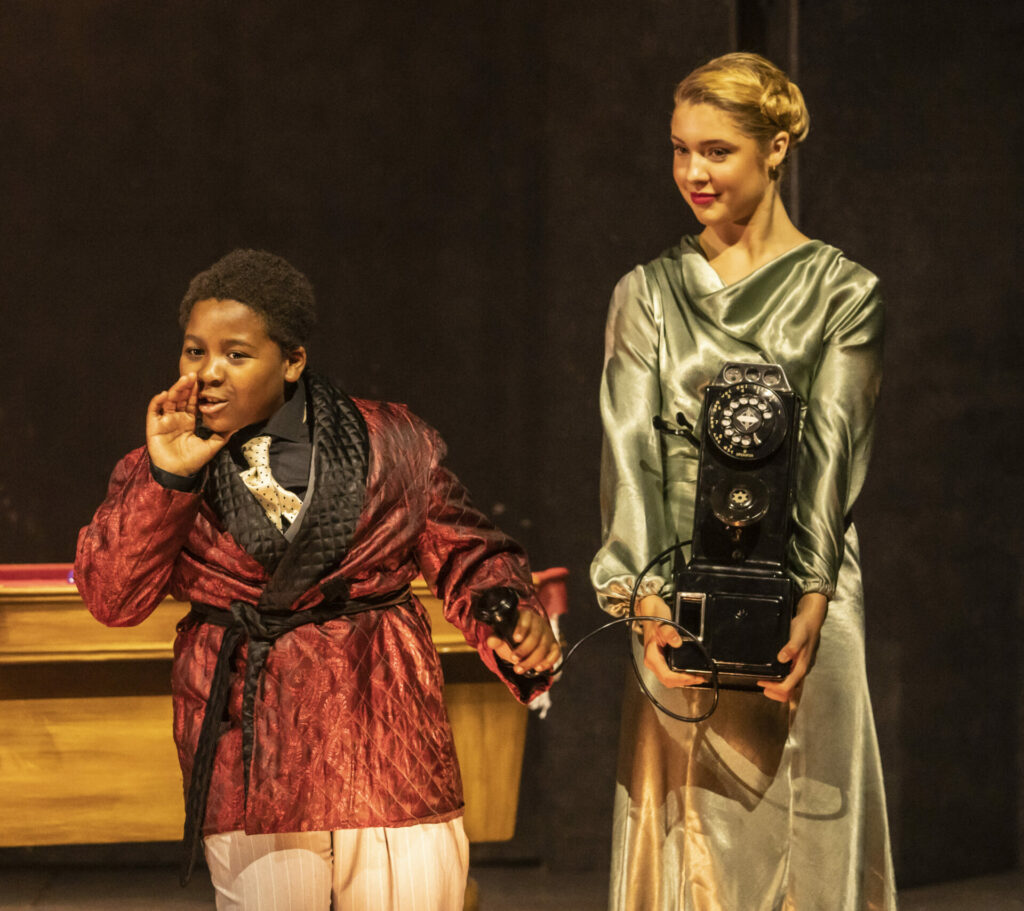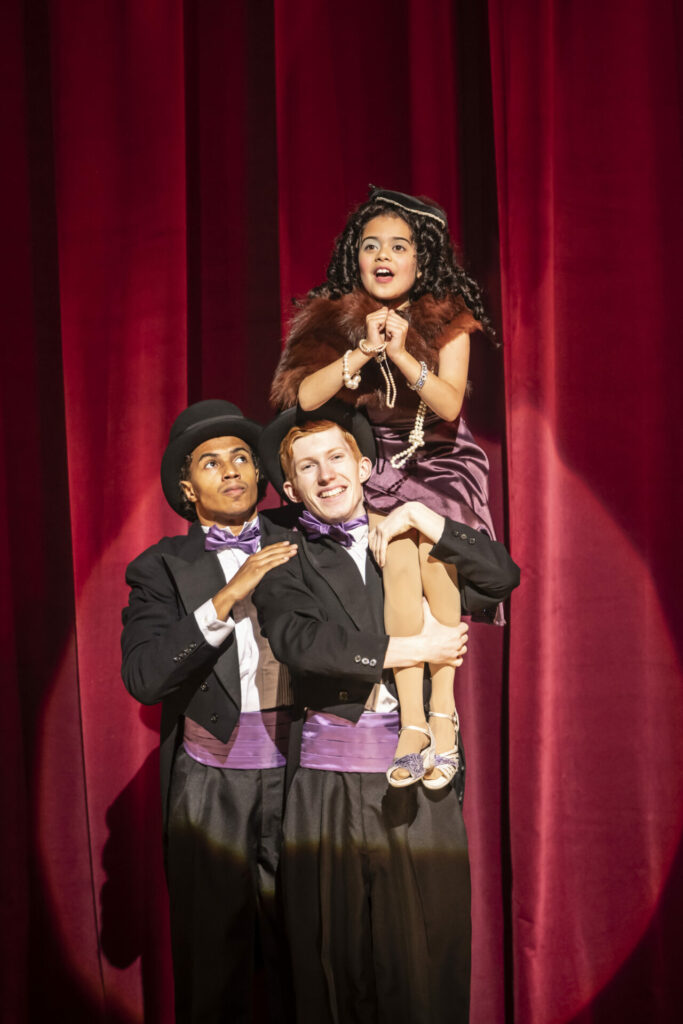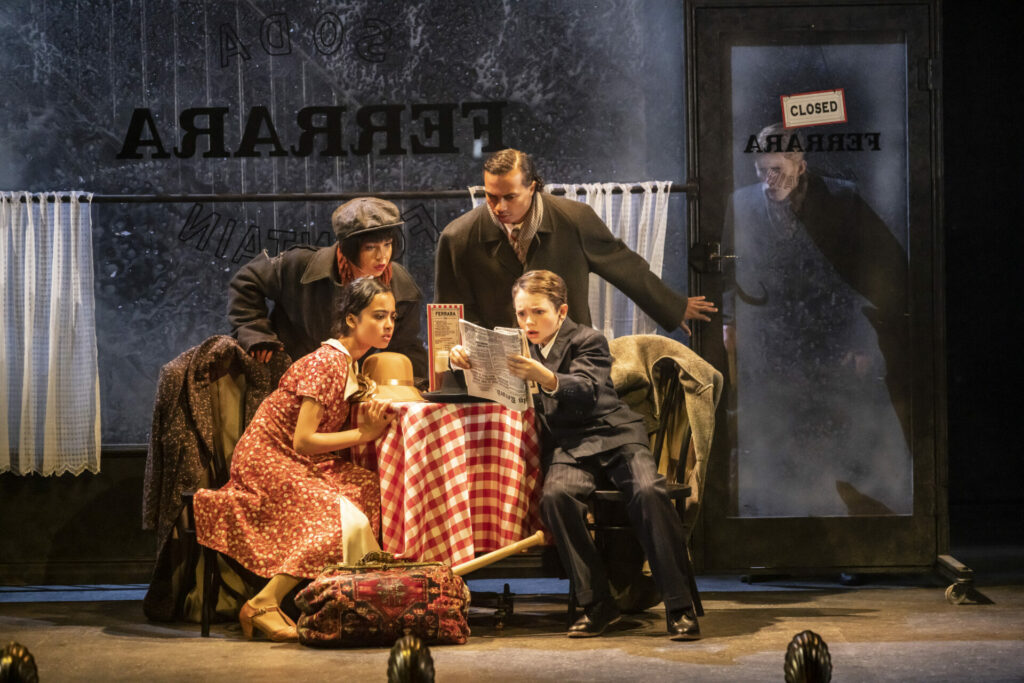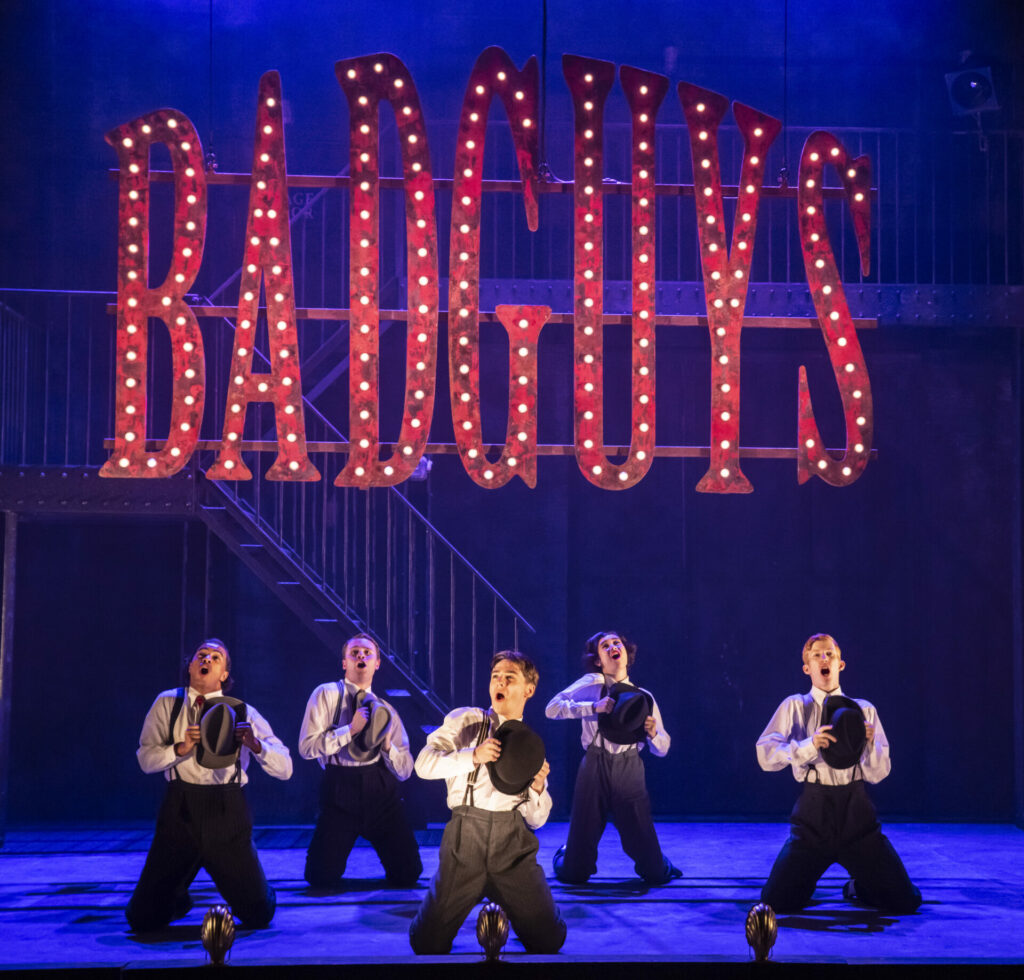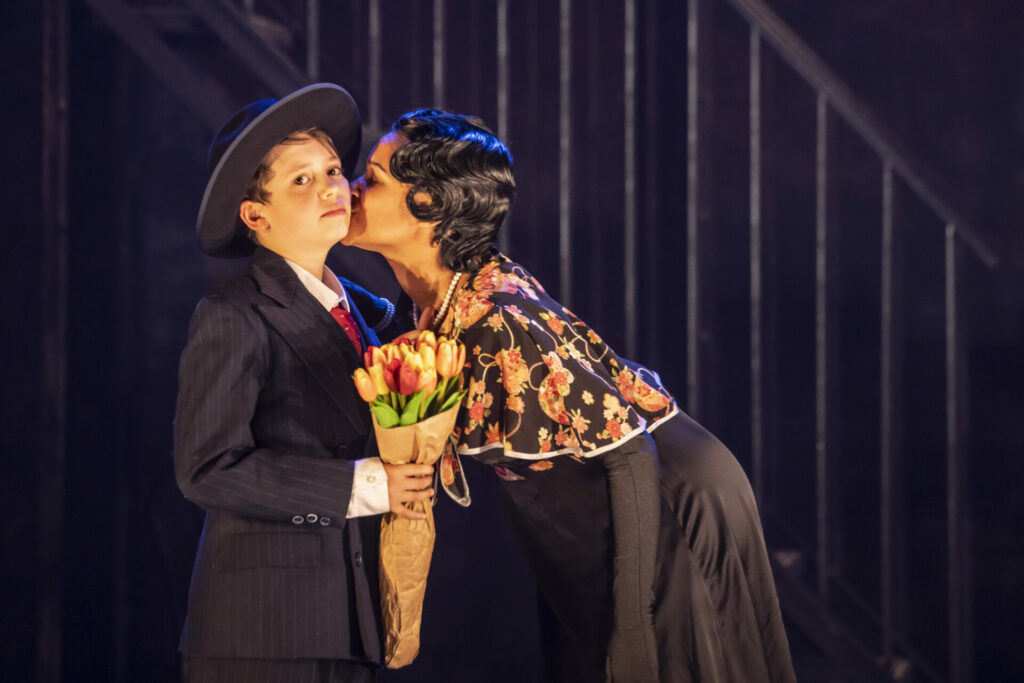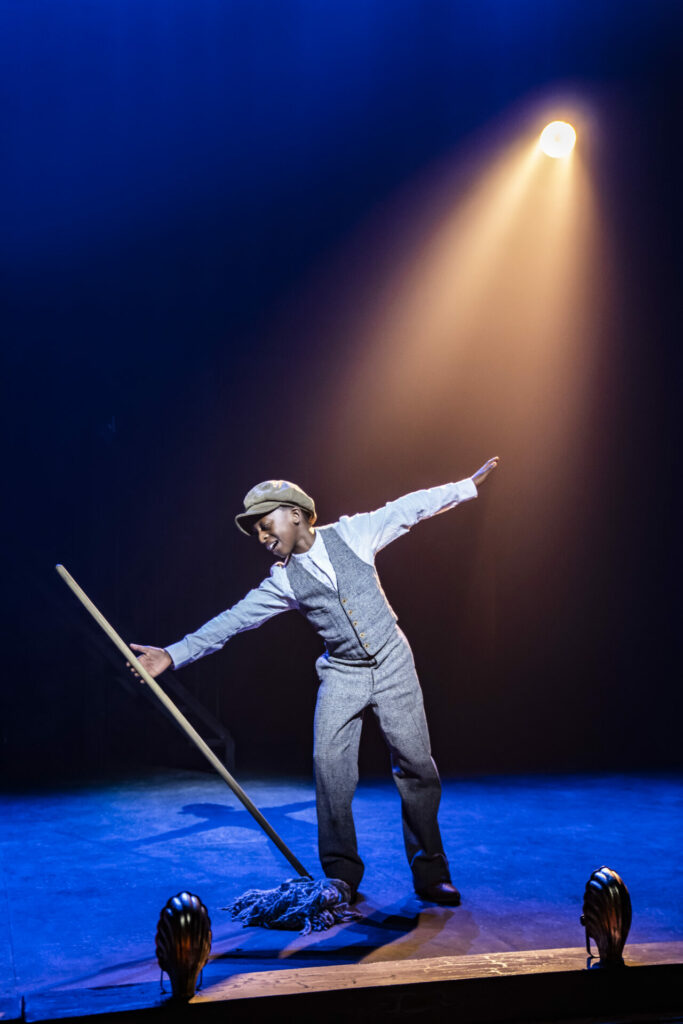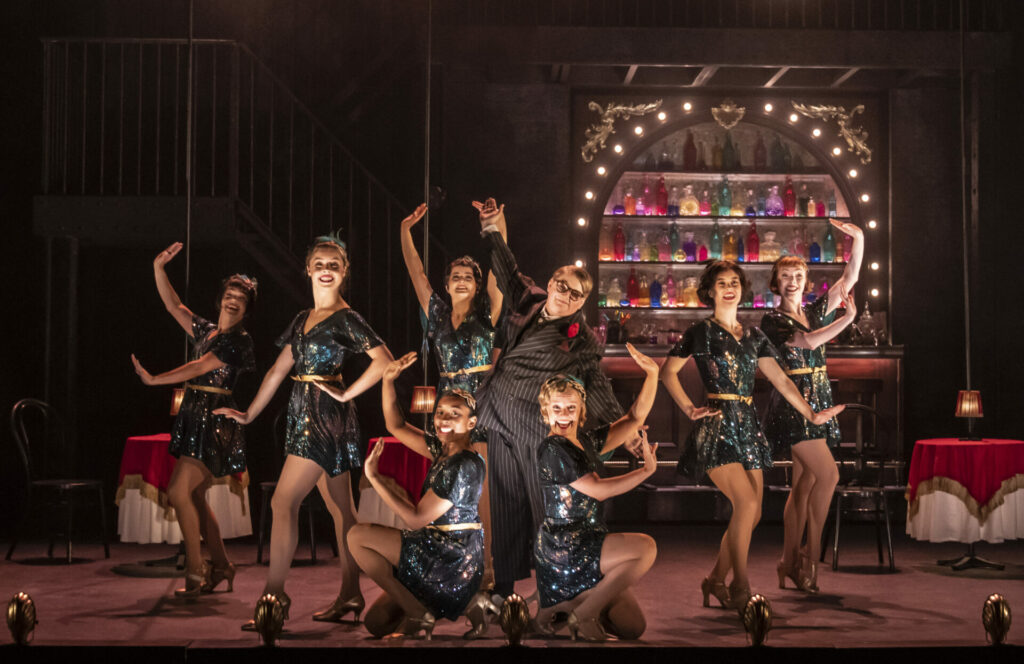 Review by Lucy Richardson, Raring2Go! Editor.