Little Nightingales Pre School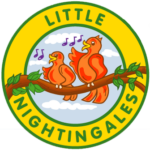 Our brand new location on Alexander Road offers a secure and spacious place for children ranging from 2 to 5 years old. The preschool consists of a large, open-plan space leading off to our wide range of facilities. These facilities include a reading corner, sensory room and large outdoor classroom and garden  – just to name a few!
We provide a rich and varied programme of activities such as jolly phonics and nature walks. The preschool is divided into learning areas, each equipped with resources that focus on emergent writing, mathematics, reading, ICT, construction and many others. Find out more about our curriculum here.
Our aim is to help the children in our care to approach a major change in their lives – 'BIG school' – we want them to be able to do this with confidence, skills and enthusiasm for learning that will give them a valuable head start in life.
We'll be announcing the following information soon:
What's provided and included in your child's place
What you will need to provide for your child's day(s) at our new pre-school
An overview of what is included in a typical day
Uniform that we encourage
The learning, development, and care of your child, all laid out in our curriculum
The following sessions will be available for 2-5 year olds including funding