Sip and Play this Summer!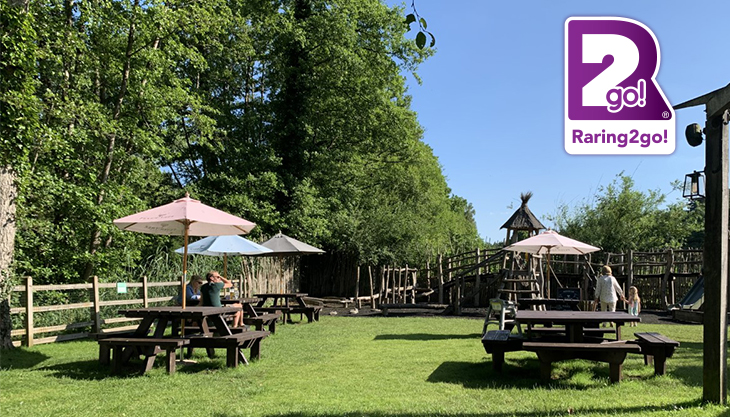 A pub with a play area is the holy grail of outdoor socialising for parents who can enjoy a G&T in peace while their little ones are entertained.
We're fortunate to have several pubs locally that have both large gardens and play equipment for the kids to burn off a bit of energy while we get the rare opportunity to enjoy a drink and socialise with friends uninterrupted (almost!)
Here's our top five family friendly pubs to try in our area. If you know of anymore – please get in touch and let me know, I'm always happy to try out a new pub! Here's our good pub guide in Guildford…
THE MULBERRY, CHIDDINGFOLD
This is one of my personal favourites! A gorgeous country pub which was once owned by DJ Chris Evans. They have a lovely big garden with a play area (tick!) and serve great local food. On selected weekends they are also a pit stop for a stunning selection of classic and super cars.
THE MERRY HARRIERS, HAMBLEDON
This pub is bursting with character and dates back to the 1600's. They are very family friendly and have a gorgeous garden complete with llamas! On certain weekends and in the school holidays they offer 'Lunch & Llamas' which gives children the opportunity to meet the llamas and little activity sheets are provided to keep them entertained too.
THE DUKE OF CAMBRIDGE, FARNHAM
The Duke of Cambridge is a family-friendly village pub in Tilford specialising in local food and drink. The Duke is the perfect spot for all seasons, with a lovely log burner, heated barn, large patio, garden and a huge kids playground. It's one of my favourites!
THE CYDER HOUSE, SHACKLEFORD
Another great village pub with a brilliant play area. They have a varied menu including some kids options which aren't just the usual fish fingers! In the past they've also run events for children during school holidays.
THE BLUEBELL, DOCKENFIELD
Located in the Surrey countryside between Alice Holt Forest and Frensham Common. Living in the large garden of the traditional county pub are two cute pygmy goats called Benjamin and Phillip. They are a hit with families who can visit them in their enclosure every day of the week. The family-friendly pub welcomes dogs and horses and is five minutes' drive from the car park of Alice Holt Forest.
Last thing, should you need activity pages to keep the kids quiet, click here!
Enjoy your visit to the Guildford Pub guide!